« July 2013
|
Main
|
September 2013 »
August 30, 2013
Cross-posted from Spolia, written by Gus Iversen:
In the little attention scholars have given her, Julia Allard Daudet (1844-1940) is presented firstly as the wife of French novelist Alfonse Daudet. Like Joyce's Nora Barnacle, Mrs. Daudet would not exist to us today if it weren't for her famous spouse. The male biographers of her husband inform us she had all the classic virtues of a wife, and Mr. Daudet - to his credit - knew well enough to listen to her:
"Daudet was aware of his wife's qualities and, despite his numerous affairs, he remained close to her all of his life. Julia was forgiving and generous. She often helped him with his stories and he in turn always accepted her literary advice without hesitation." - Daniel Vitaglione, The Literature of Provence: An Introduction
Our latest issue
features a translation of Julia Allard Daudet's short story "The Unknown Woman," (translated from the French by
Michelle Bailat-Jones
). It is the story of a pretty young stranger, mysterious and alone, who moves into a small Swiss mountain village. By refusing to socialize with anyone she conjures a gossipy atmosphere of distrust. It is a story of solitude and speculation and mystery. It raises more questions than it ventures to answer.
Nothing about "The Unknown Woman" hints at wifehood except to say that it is the normal alternative to the central figure's circumstances. Eventually, the locals come to grips with their mysterious new neighbor who never talks to them and only sits on her porch very late at night. Daudet describes their gradual acceptance of her in this particularly gorgeous passage:
Perhaps she likened the gathering darkness to the shadows of her destiny, breathing in the abundant wild mint near the stream and the soft scent of those honey-making flowers that cover Switzerland. And this made everyone believe that there was no remorse in her sorrow; because criminals are afraid of shadows, and more likely some love-related disappointment had pushed this veiled woman, as she was called in the region, toward her solitude, into nature's seclusion: because lovers speak to the stars and confide their sorrows to the traveling moon who must transmit them in the magic of her beams.
Daudet's unknown woman is the reciprocal of a wife character. Instead of watching after her family, she watches after nobody except herself. This quality make the neighbors suspicious of her in much the way Julia Allard Daudet might have been suspicious of someone equally eager to make her - or her husband's - acquaintance. Robert Harborough describes her in the following passage from Alphonse Daudet, a biographical study:
"She has the instinctive cautiousness of the housewife. This will explain the noticeable reserve with which she at first receives entire strangers. She knows her husband's weaknesses, and how shamelessly these are worked upon by the unscrupulous."
Reciprocals in math have an absolute relationship to their counterparts and the same can be said for the unknown woman and Mrs. Daudet. They both understood how society works and they both made decisions based on how involved they wanted other people to be in their affairs. They both played their cards close to their chest and allowed outsiders to freely speculate about the hands they'd been dealt. It's up to us to draw whatever conclusions we can from the bits and pieces they've left behind for us.
August 27, 2013
Image: George Inness
In Bookslut's interview with Benjamin Myers, the author discusses his latest book, Snorri & Frosti, a novella in which the setting has such a strong presence that it seems to play the role of a third character. For more books with a strong sense of place and featuring people in isolation, here are two recommendations.
Pan by Knut Hamsun
This novel by Norwegian author Knut Hamsun is, like Myers' Snorri and Frosti, set in the woods of Northern Europe. Pan follows the romance between protagonist Lieutenant Thomas Glahn, a reclusive hunter who lives with his dog in a hut on the mountainside, and Edvarda, the gregarious daughter of a merchant in a nearby town. Glahn spends most of his days hunting and walking through the woods; the reader experiences the joys of nature through Glahn's eyes as he takes pleasure in the modesty of his life and the beauty of his surroundings. Pan is compelling not only for its evocation of a life of simplicity and solitude, but its portrayal of the drawbacks to Glahn's independence -- his loneliness and anxiety. Glahn's crippling awkwardness is thrown into relief by his attempts to socialize with the people in town. As Glahn's relationship with Edvarda develops and then deteriorates, Pan evolves into a portrait of a man whose life has been uncomplicated, but also sadly unmoved, by other people.
Mr Fortune's Maggot by Sylvia Townsend Warner
For a novel set in an entirely different clime, Mr. Fortune's Maggot takes place on the fictional Polynesian island of Fanua. Timothy Fortune, a naive but well-meaning British clerk-turned-missionary, comes to the island to convert its heathen inhabitants but loses sight of his original mission after he befriends a young boy on the island. Warner's graceful descriptions of Fanua -- its lush, exuberant flora and its abundant yet benevolent wildlife -- bring to life Mr. Fortune's exploration of this strange new paradise as it parallels his personal awakening.
For more writing featuring a strong sense of place, the Ondaatje Prize awards £10,000 to one author each year for "a distinguished work of fiction, non-fiction or poetry, evoking the spirit of a place."
From the judges of this year's prize: "A place, whether it is a small room, a forest floor, or an entire continent, is defined by the limitations and freedoms it offers and by the layers of emotion and history it contains. For this prize we are trying to see where and how this elusive spirit has been best captured in a book, of poetry, fiction, biography or personal memoir."
Image: The cover of Spolia issue two. Have you visited, by the way, Bookslut and Spolia's new store? We have chapbooks and back issues and all sorts of good things for you to read there.
"These first two issues of Spolia establish that it is an extremely exciting new literary journal. Its dual engagement with the past and the present, its emphasis on translation, its unpretentious intellectual nature and its obvious but unstated conviction that women's writing (as contributor or subject) is to be taken as seriously as men's, and its sly embrace of often marginalized topics all mean that Spolia promises to become a worthy and worthwhile contributor to our 21st century literary discussions."
- Necessary Fiction reviews Spolia issues 1 & 2
August 26, 2013
Image: From Kansas's Garden of Eden
A note on slush piles and crazy Kansans:
When we started Spolia, we decided not to do a slush pile. No open submissions, we'd cultivate instead. That decision was based on there only being three of us, me, Gus and Mandy. Gus, I think, argued for open submissions, but I thought we should spend our time doing things like living our lives, and not going through endless blind submissions and dealing with angry emails from writers when we fall behind.
The problem with that, although it does save a great deal of time, is where do we get new ideas?
When you drive through Kansas (stick with me here), there is nothing but plains and the occasional windmill or cow and then all of a sudden out of nowhere there is a giant monster by the side of the road, constructed out of old farm equipment and painted strange colors. And then plains and wheat and milo and cows again. Kansas has a lot of outsider artists in it, and some of them build fantastical sculpture. Others make jewelry out of paper, and I have a bunch of that. Even others do things like make enormous sculpture representations of the Garden of Eden with the final touch being the artist's decomposing body in a glass coffin in the middle of it. It's kind of a weird place.
I was talking with a publisher over coffee, and expressing that there had to be writer equivalents of the tractor monsters and the glass coffin guy, who no one is taking seriously. Or, god forbid, thinks he or she has to get an MFA and be "taught" how to write instead of just learning how to do it as they go along, like the weird sculpture guys. And who are building weird monsters with words. And I desperately want to meet these people. Surely they exist! With a state as strange and gothic and monotonous as Kansas is, the imagination runs like the wind does, with nothing to stop it, until it drives you a little mad.
So here is my adjustment to my no open submissions policy: If you are crazy and from Kansas, Oklahoma, Nebraska, the Dakotas, or some other godforsaken place, and you have a manuscript you are sitting on, I would like to hear from you. If you are from Kansas, Oklahoma, Nebraska, or the Dakotas, and you are not writing about the strangeness of these places, I would encourage you to do so. And then send it my way.
August 23, 2013
Some Spolia updates:
- In honor of "The Wife," we are giving away a copy of our chapbook "Bess" to the person who can provide the best caption for this photo here, of Nora and James Joyce on their wedding day. Present your best witticism on twitter.
- Alan DeNiro's short story "A Rendition," a creepy fucking story about torturing the torturer that graced Spolia's debut issue is now online to read, for free:
"It is for your own protection. Look, the professor, he thought, for years, that he could get away with what he did, you know? That he could lead a normal life after crafting the legal framework for all of those black sites, and still see his family and tuck in his children every night. All while innocent people were being plucked from their homes all across the world. That's what kind of monster we're dealing with." She finished the rest of her beer. "Evan's down there with the manual – the manual that the professor advised on and signed off on – and he's going to get more names. Places. Valuable information. You and I, we need to do our jobs and be there for Evan."
- And given my interest in writings about the tarot, I signed up for a film project. Kelsey from The Tarot Nook is filming and broadcasting tarot readings, and I'll be one of her readees or whatever word you want to come up with for that. You can peep in on my reading. The videos of past readings are strangely addictive, and I'm pleased (and nervous) to participate myself. Details and schedule here.
August 21, 2013
Image: "Portrait of the Wife of Juan Agustin Cean Bermudez" by Francisco de Goya y Lucientes
I have been trying to think of novels about marriages that do not make me want to flee to a cloister immediately. I have a Tumblr to run for Spolia's wife issue, after all. I kept thinking of really bad ones, like that Maugham book where the husband decides he is going to kill his wife, or himself, or both. Or that other one, where the wife's life is dramatically improved after her husband's death.
And do not talk to me about the dreaded Jane Austen.
While I was in Trieste, researching Nora Barnacle's time there, the other Nora, Ephron, died. And I remember reading accolade after accolade, of people calling her a genius and a tremendous writer and hilarious and she just really gets women, doesn't she? I thought that maybe I had misremembered her films, not having seen them since the age in which I was shaving my head and wearing men's clothes. I was a wee more cynical then. And it was really fucking hot in Trieste in July, and so over the course of a couple days, I watched a little marathon of Nora Ephron films. (Jesus, no, not the one about the Angel, I was not trying to push myself into suicide.)
But no, it wasn't genius. The films were all these hideous ideas about gender and dating and monogamy and how the whole point of marriage on some level is what a relief it is to be able to stop being an interesting human being, and I feel like all of this is exactly what we need to cleanse our romantic culture of. I guess pointing this out is too obvious? And the days after her death are not appropriate timing to talk about the toxins she's been putting into our brains all these years? Because we don't necessarily know what we want. We have needs that remain elusive and abstract, and we look to outside cues to tell us how to satisfy them, what fits in those gaps. And so I don't know, when a man marries a witty, working, intelligent, beautiful woman, and then she turns into a baby-brained, slovenly, mother (a la Heartburn), maybe she had a hand in the breakup. Maybe transforming yourself into someone your husband can't recognize is its own betrayal.
So I wrote an essay for Spolia about Nora Barnacle and literary wives from the perspective of the mistress, which I have been more than once, and put it in the Wife issue. But first I wanted to clear it with a friend, my dearest Honeybee, who is my first reader. And usually she reads what I send her immediately and has notes to give. But this time, I didn't hear back. For days. And I remembered this particular bit, and the corresponding fact that Honeybee is a married woman:
I have shared the biographers' disdain for the wife. I have condemned the lot as treacly domestic, as made dull through overdoses of pregnancy hormones and dish soap. I have dismissed them as cozy as a cat sweater, as limiting and weighty.

And I have watched friends transform themselves into wives, start shutting down sections of their existence for the sake of the husband. I have seen them swap out their desires for their husbands' desires. I have seen them relinquish jobs, names, motherlands and prospective motherhood, because the desires of the wife were not the desires of the couple. Even the word "couple" brings to mind two people, sewn together with twine, unable to move in any direction without dragging along the other. I have seen the worst of wifedom and on that basis I have condemned the entire pursuit.
Finally I wrote and asked if I had offended. "Oh, I forgot to check my email!" She wasn't offended. We all know wives like that. Who get married and then give up on being a person. She is not one of them, but if you poll them, I think you will find they are all great fans of Nora Ephron's work.
August 20, 2013
Image by Laurenn McCubbin, illustration from Michelle Tea's Rent Girl
Bookslut's interview with Robert Kolker, author of Lost Girls, touches on the difficulties of discussing the sex trade. Sex work has been a highly charged subject for liberals and conservatives, feminists and anti-feminists alike--for more perspectives on this complicated, controversial issue, here's some introductory reading:
When Prostitution Wasn't a Crime: The Fascinating History of Sex Work in America by Melissa Mira Grant | AlterNet.org
In this brief history of sex work in America, Melissa Gira Grant takes us back to when prostitution had ambiguous legal status -- that is, it wasn't explicitly outlawed nor was it explicitly condoned -- and examines how changing social attitudes towards prostitution spurred its criminalization.
"A Monument to the Risen: Emotional Labor, Intimacy and the Spaces of Sex Work" by Laurenn McCubbin | Spolia
McCubbin speaks with sex workers to get a kind of oral history of contemporary emotional labor. McCubbin is also the illustrator for the graphic novel Rent Girl, Michelle Tea's stories about time spent as a prostitute.
An Open Letter from a Stripper | Jezebel.com
This open letter from a stripper to her clients serves as a humorous yet straightforward account of the realities of the job as well as a primer on strip club etiquette.
Sex Doesn't Sell | The Economist
The Economist's article on how the recession has affected the sex trade in the UK reveals some interesting findings about the economic aspects of sex work.
what purpose did i serve in your life by Marie Calloway (Tyrant Books)
Marie Calloway's collection of stories includes fictionalized versions of her real-life fledgling experiences with sex work. Calloway writes coolly and candidly about her unsettling encounters with johns--sexually explicit yet highly restrained, the stories explore the tensions between sex work as exploitative versus empowering.
For some fascinating, insightful commentary on Calloway's work, sex workers Charlotte Shane and Katy Simon of Tits and Sass discuss Marie Calloway's stories from an insider's perspective.
If you're looking for further reading, here's my source for most of the articles above -- grad student and blogger Sarah M. has put together a syllabus and reading list for an imaginary class on sex work and sex workers.
August 19, 2013
Bookslut's sister publication Spolia has just launched its fourth issue, "The Wife." Here is the issue's introduction:
Consider the wife.

For a very long time she was a symbol of repression and dependence, not allowed her own bank account or career. Her role was as tightly confined as the corsets she was forced to wear as she tried to woo the best prospects. And despite waves of feminist revolution, despite changing mores and an ever expanding list of options available to the married women, the word "wife" still drags behind it its long, unfortunate history.

In this moment, we are redefining marriage. And that necessitates redefining what it means to be a wife. It is strange that despite the fact that the template of marriage has been shattered completely, we are still so eager to enter into this legal contract. While homosexual couples fight to have the state recognize their unions, the social pressure on heterosexual women to settle down and find a good husband is still enormous. And that means not only navigating an increasingly confusing dating scene, but also redefining individually what a marriage is, what a wife is, what a husband is.

In these stories, our writers take a look at what it means to be a wife. The poet Kristina Marie Darling looks at the aesthetics of the bride, and the mysterious dynamics of a married couple's home. In a new translation by J. Devika, the feminist Malayalam author Sarah Joseph tells the story of the wife working through a bad match, told from the perspective of a husband who desires his wife while also being terrified of her. "She swatted away my nose effortlessly," the narrator reports, "with a single swing of her arm, as if it were a housefly. Not anything worse! I was relieved."

Laurenn McCubbin and Jessa Crispin examine marriage through its unwanted guests. McCubbin speaks with sex workers and listens to them tell their stories of emotional labor and paid for affection. Crispin investigates two famous literary marriages -- James Joyce & Nora Barnacle and Richard Francis & Isabel Burton -- from the perspective of the mistress.

The wife is on a strange journey this century, as she tries to figure out the new responsibilities for an old role. What we present to you is simply a small sampling of the infinite possibilities that await her.
The issue is available for $5.
August 18, 2013

Cross-posted from Spolia. Image: Giuseppe Bison, Figures with Venetian Masks
Tomorrow we say farewell to Casanova, and hello to the Wife, but we are so fond of that dirty trickster that we wanted to finish the issue with a list of Further Reading.
The Memoirs Themselves
We are quite fond of the Arthur Machen translation, and we especially like that it is available in full online, but as you might expect, its audience was not quite ready for the full Casanova. Even as dirty as it is, things were euphemized and skipped. The newer, Willard Trask translation, is a marvel. Beautiful and filthy, nuanced and dignified, just like its original writer.
The White People and Other Weird Stories by Arthur Machen
Casanova's English translator Arthur Machen was into some weird shit. But then so was Casanova, being a Freemason and a magician and into some dark arts. Where Casanova was playful, however, Machen was brutal. His stories of the supernatural realms breaking into our own have a strange power to them. Start with The Great God Pan (available via Gutenberg) and then go into the White People.
The Librettist of Venice by Rodney Bolt
Casanova may have helped Mozart to write the opera Don Giovanni -- I mean it is about a serial seducer who descends down to Hell, it is Casanova's life story even if he didn't write it himself -- but the librettist was Da Ponte. Who, after writing the libretto to the opera Kierkegaard called the greatest work of art ever conceived, ended up in Brooklyn, running a grocery. His life story is as amazing as Casanova's, and Bolt tells it well.
Wings of the Dove by Henry James and Rendezvous in Venice by Philippe Beaussant
The extreme beauty and poetic nature of Venice (Casanova's only true love) has inspired a fucking lot of really bad novels and art. You cannot simply set your story down in the city without much of a plan, the city overwhelms and overpowers. There are only a few stories told in the city that matched their inspiration -- and Henry James's tale of sex and money and despair, and Beaussant's story of beauty and love and pleasure are two of them. Bonus mention: the Katharine Hepburn spinster-awakening movie Summertime.

August 16, 2013
If we were going to write up a 4 of Coins reading list, Microcosms by Claudio Magris would be on there, as would Great Expectations. Also a Mary Todd Lincoln biography. Any time when things get really shitty we say, okay, well, then, I'll just sit here was I am the most miserable and never get up again.
The Four of Coins is the card I chose for my latest tarot column at ohioedit.com.
"I was staying in a small cube on the outskirts of Belgrade. The outer wall was baldly exposed to the Serbian August sun, and the room quickly turned oven-like in the morning. It had only a few small windows that did not open far, and there was no way to create a breeze. By 6am it was too hot to sleep. By 8am it was too hot to stay indoors.

I would drag a chair under the fig trees in the front yard, and wait until the sun had moved through the sky enough so that my apartment was no longer under attack and I could go back inside. It occurred to me, more than once, that I should just go into the city, get away from this stifling little room. But I was in the middle of a run of bad luck, and I felt menaced by Belgrade. I did not find the city friendly, and so I stayed in my room, despite the discomfort, despite the sense of slow suffocation.

The few times I did wander off, I felt a growing panic the farther away I got. As if I had lost my connection to some vague, undefined thing that would keep me alive. I felt unsafe. And I would hurry back to my room, closed up tight under the hot sun, where I had my computer and access to my faraway friends and something to read and a steady supply of water and vodka. I would sit there and pray for some miraculous outside force to break me out of these walls."

Read the whole thing here.
August 15, 2013
"Flavia read the New Statesman from editorial to weekend competition without haste or skipping, rationing herself to make it last for several days, and she paid for the subscription out of her own allowance. She regarded that paper much as Christians of solid faith used to regard heaven, the place one hopes to get to. The concept of personal salvation is indeed of august magnitude and it is not easy to think of oneself as worthy. The alternative, however, is damnation; the dwelling in outer darkness ever after instead of walking in the company of the elect. Thus Flavia was privately hopeful of becoming (in the fullness of time) a contributor to the New Statesman and Nation. The book reviews, while she found the political leaders more interesting, hoarded such tags of information -- that the fiction bin was the comparatively humble gate through which one entered the kingdom. Down from Oxford with a good degree (so the fullness of time had not so many years to go) one was giving (if one wrote well enough?) a batch of novels to review. For that chance one was paid and it might come to as much as two pounds ten a week. (Some made an extra guinea by selling the books themselves in the Charing Cross Road, but Flavia was not convinced that anyone could really bear to part with their review books.) With those earnings added to the small income (one somehow managed to have) there was time and freedom for the next stage on the road to the literary life, the writing of one's first novel. Not that Flavia had much impulsion to write that work. She envisaged it as a discipline, a part of the novitiate, and had no notion what it was to be about, except, she promised herself, that the novel would be as little as possible about people and of course not personal. She had even less desire to write autobiography than straight fiction; she did not see herself as a future novelist; Aldous Huxley, and also Michel (the man my mother is going to marry), professed that ideas were more interesting to them than men and women, and Flavia was sure that she agreed."
-- Sybille Bedford, A Compass Error
Image from the Enfield Poltergeist
Last night, at the London Gin Club, there was much sadness that the supernatural revival of vampires, werewolves, zombies etc has not brought with it the return of the poltergeist girls. We demand more poltergeist girls! And evil children! And not psychotic children where we have to really think about the social issues and mental illness diagnoses and the slide into the Law & Order storyline. Just Children of the Corn kind of stuff. Bring us Children of the Corn, because it is August and there are no good books and we are bored.
And everyone knows that poltergeists have been scientifically proven to be the projections of sexually frustrated adolescent girls, duh.
But probably we won't get poltergeist girls because, besides zombies, the vampire/werewolf thing is all about Supernatural Creatures We Want to Fuck, and you can't write that way about an 11-year-old girl. At lunch today, the gossip was that Mermaids are the next big supernatural thing, but please do not let that happen. That is stupid. Mermaids don't do anything.
Until then, we are left with only Charles Fort's Wild Talents to read again and again.
"Girls at the front — and they are discussing their usual not very profound subjects. The alarm — the enemy is advancing. Command to the poltergeist girls to concentrate — and under their chairs they stick their wads of chewing gum… A regiment bursts into flames, and the soldiers are torches. Horses snort smoke from the combustion of their entrails. Reinforcements are smashed under cliffs that are teleported from the Rocky Mountains. The snatch of Niagara Falls — it pours upon the battlefield. The little poltergeist girls reach for their wads of chewing gum."
I have no fucking idea why people are not clamoring to make that paragraph into a novel.
August 13, 2013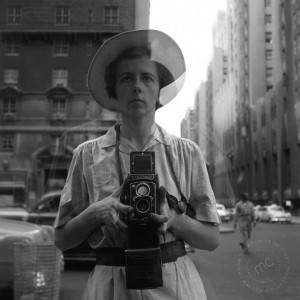 Image by Vivian Maier
In Bookslut's interview with Leo Hollis, Hollis discusses his latest book: Cities are Good For You: The Genius of the Metropolis. For more on cities and urban studies, here's some interesting reading/viewing:
Detroit City is the Place to Be: the Afterlife of an American Metropolis by Mark Binelli
Mark Binelli's chronicle of Detroit delves into the city's vibrant past to illuminate its current predicament, while also investigating the various attempts to revive it. Detroit's unique situation makes it a blank canvas for urban theorists and others who see the city as a testing ground for various utopian possibilities. While the book's tone is optimistic, Binelli astutely addresses the problematic aspects of many of the city's issues and proposed solutions. Weaving together journalistic research and personal observations, Detroit City is the Place to Be is a fascinating, entertaining read that also provides good food for thought for people interested in urban studies.
Infinite City: A San Francisco Atlas by Rebecca Solnit
Rebecca Solnit's book on San Francisco is a reimagined atlas--in collaboration with artists, writers and cartographers, Solnit unearths hidden connections throughout San Francisco's geography and history to create a layered, inventive artifact that also serves as a delightfully unconventional way of discovering a city.
Urbanized
The third installment of Gary Hustwit's "Design Trilogy" (whose first two installments include Helvetica and Objectified), the documentary Urbanized focuses on the design of cities. Urbanized studies cities across the world and interviews various urban planners, architects and policymakers in order to examine the current challenges in urban design. Visually arresting and filled with interesting concepts, the doc is a great overview of the "top-down" approach to designing cities.
August 12, 2013
Image: My pretend boyfriend, Ludwig Boltzmann
I am reading Masha Gessen's Perfect Rigor: A Genius and the Mathematical Breakthrough of the Century and it is all right. It reads like a very long magazine article, and so it gets boring after a while, one longs for a little style. I don't know why, but I love a good book about math. This isn't it, but it made me want to compile a list of better ones. So here is your super nerdy no-calculus-required books about mathematics list.
Gödel, Escher, Bach: An Eternal Golden Braid by Douglas R. Hofstadter
People are obsessive about this book. It's easy to figure out why once you start reading it, because it becomes clear at some point that Hofstadter has figured out how the world works, and he is going to reveal it to us in these tiny increments, because if he just went at it in one big go, our heads wouldn't be able to take it and we'd be found in a pool of our own spinal fluid, dead from the intellectual impact. Or something. And it's related to...
Incompleteness: The Proof and Paradox of Kurt Gödel by Rebecca Goldstein
While not quite as good as her book on Spinoza, which is amazing and everyone should read it at least eight times, she is supremely smart about the concept of infinity and the toll that dealing with the subject took on the brains of this group of mathematicians. Where Hofstadter is abstractly analytical, Goldstein is more encompassing, giving you a broader understanding of how certain ideas come out of certain people and certain times.
Naming Infinity by Loren Graham
Which brings us to Graham, who shows how science and religion used to play along. And actually deeply stimulated each other's fields. He deals with the Russian monk mathematicians who focused on set theory, but his sneaky agenda is showing how religious belief and scientific inquiry are not contradictory. Tremendous book, I recommend it endlessly.
The First Moderns by William R Everdell
Before we get started here, can we get a fucking Amen! for the very existence of William Everdell? Thank you. This is the only book on modernism you will ever need. Because clever fucker that he is, he doesn't just focus on the art, or the literature, or whatever, he shows how the scientific and mathematical culture of the age influenced and was influenced by the breakthroughs in the humanities, being psychology, art, music, and writing. His chapter on Boltzmann made me do a pilgrimage when I was in Austria. And look at that grumpy motherfucker up there. He is exactly my type. Boltzmann + Crispin forever. Anyway. Boltzmann was a mathematician who went a little nuts -- there were a lot of mathematicians who went a little nuts -- and killed himself. But the work he did was tremendously influential and ripped apart what we thought about numerical continuity, and therefore the continuity of the physical world. It just kind of ripped up his brain's continuity along the way, poor bastard.
So there you are: the reading list that will turn you into someone who gets really excited and wants to talk about set theory at cocktail parties until you are thrown out. Social isolation is in your future, just like any of the good mathematicians of the 20th century.
August 11, 2013
Image: Leonilda's costume from the opera "Casanova"
Cross-posted from Spolia, written by Gus Iversen regarding our Casanova Issue, and that one time Casanova slept with his daughter:
In Vol 1, Chapter 9 of his memoirs, a young Casanova finds himself traveling to Rome by carriage with an agreeable trio of strangers; a middle aged man, his young wife, and her sister. The four of them share lodgings along the way, stopping in various inns and chattering over meals. Casanova promptly falls in love with the married woman, Lucrezia, and flirts relentlessly with her under the nose of her husband Castelli, who - like most of the less-passionate men Casanova encounters - is a pretty good sport.
Once in Rome they insist Casanova continue his acquaintance with them. He charms their friends and family with his customary wit; "They all listened attentively to the most insignificant word I uttered, and I was very careful to let them enjoy their conjectures about me."
Castelli starts to get annoyed by Casanova constantly flirting with his wife, but even those feelings must be filtered through the customary framework of good humor and eloquence. In other words, the game favors Casanova entirely, who first conquers Lucrezia during a carriage ride. Like all Casanova's loves, there is tenderness behind the lust. His heart is always involved, and he cries when he imagines leaving Lucrezia. To soften the sadness of farewell, he and Lucrezia impose a threesome on her sister, who up until that point had acted indifferent towards Casanova:

Lucrezia was astonished and delighted, and covered us both with kisses. Angelique, as happy as her sister, expired deliciously in my arms for the third time, and she seconded me with so much loving ardour, that it seemed to me I was tasting happiness for the first time.
***
Seventeen years later, (Vol 3, Chapter 9) Casanova is in Naples and riding the coattails of a rich and pathetic man. The Duke De Matalone is impotent and the entire court pretends he is the father of his wife's son. To further keep up the guise of fertility, the duke keeps a mistress. He explains, "My wife could not possibly be jealous, as she knows that I am impotent—except, of course, with her."
The duke introduces Casanova to his young mistress and she steals his heart instantly.

Leonilda was strikingly beautiful. I smiled and looked at the duke, who had told me that he loved her like a daughter, and that he only kept her for form's sake. He understood the glance, and said,—"You may believe me."

"It's credible," I replied.

Leonilda no doubt understood what we meant, and said, with a shy smile,—"Whatever is possible is credible."

"Quite so," said I, "but one may believe, or not believe, according to the various degrees of possibility."

"I think it's easier to believe than to disbelieve."
As appropriate a flirtation as can happen between an estranged father and his unknown daughter. Later that night he and Leonilda are sitting alone in the duke's private theater box and their unusual chemistry is growing stronger. Casanova muses:
The seductive features of this charming girl were not altogether unknown to me, but I could not recollect of what woman she reminded me. Leonilda was certainly a beauty, and something superior to a beauty, if possible. ... But what ravished me still more was her expression, and the exquisite appropriateness of the gestures with which she accompanied what she was saying. It seemed as if her tongue could not give speech to the thoughts which crowded her brain. She was naturally quick-witted, and her intellect had been developed by an excellent education.
And, typical of Casanova, these complex feelings manifest themselves in simpler declarations:
"Dear Leonilda, if I were in the duke's place I would shew you what a man who really loves can do."
When the duke returns, Leonilda goes home and the two men go out for a night of gambling the duke's money. Casanova loses terribly but neither of them care. Casanova understands that the duke is living vicariously though him; he is commissioning a performance of a life he can't lead. Casanova is endeared to the tragic man and seems happy to keep him entertained.
In the morning the unlikely trio gets together for breakfast. Conversation turns to the provocative paintings on the walls of the restaurant.

"They don't make any impression on me," said the duke, and he shewed us that it was so.

Leonilda looked away, and I felt shocked, but concealed my feelings.

"I am in the same state as you," said I, "but I will not take the trouble of convincing you."

"That can't be," said he; and passing his hand rapidly over me he assured himself that it was so. "It's astonishing," he cried; "you must be as impotent as I am."

"If I wanted to controvert that assertion one glance into Leonilda's eyes would be enough."

"Look at him, dearest Leonilda, that I may be convinced."

Leonilda looked tenderly at me, and her glance produced the result I had expected."Give me your hand," said I, to the poor duke, and he did so.
If Casanova were aware Leonilda was his daughter it's uncertain (but not out of the question) that he would have accepted a handjob from an impotent man from underneath a breakfast table and climaxed while kissing her, which is how that scene ends.
Leonilda departs and Casanova succumbs to the weepy desperation that typically accompanies his most meaningful infatuations. He pleads tearfully with the duke that he must marry this charming girl or else never see her again. It's worth mentioning that Casanova doesn't really have a family. To feel the bond of family with someone - recognizing it or not - would surely have been an emotionally confusing experience for him.
Plans are set in motion, more late nights gambling the duke's money pass comfortably, and arrangements are made to introduce Casanova to Leonilda's mother. The three of them take a day's journey by carriage to get her approval. When they arrive things reach higher-still pinnacles of incestual awkwardness:

As soon as the mother saw me she screamed and fell nearly fainting on a chair. I looked at her fixedly for a minute, and exclaimed,—

"Donna Lucrezia! I am fortunate indeed!"

"Let us take breath, my dear friend. Come and sit by me. So you are going to marry my daughter, are you?"

I took a chair and guessed it all. My hair stood on end, and I relapsed into a gloomy silence.

The stupefied astonishment of Leonilda and the duke cannot be described. They could see that Donna Lucrezia and I knew each other, but they could not get any farther. As for myself, as I pondered gloomily and compared Leonilda's age with the period at which I had been intimate with Lucrezia Castelli, I could see that it was quite possible that she might be my daughter.
Lucrezia confirms that he is Leonilda's father. She asks if he has slept with her and he assures her, (and his readers) that he has not. The duke tries to comfort the inconsolable Casanova by asserting that sexual feelings for his daughter aren't necessarily wrong, it's just wrong by society's standards. And besides, he points out, her mother is nothing to slouch at either. Casanova appreciates the duke's impotent wisdom and the next day, while the duke escorts Leonilda to the theater, he rekindles things with Lucrezia. She responds agreeably to his advances and they make plans to run away together and get married. Later that night the duke drops off Leonilda and this happens:
As soon as the worthy man left us we went to bed, but here I must draw a veil over the most voluptuous night I have ever spent. If I told all I should wound chaste ears, and, besides, all the colours of the painter and all the phrases of the poet could not do justice to the delirium of pleasure, the ecstasy, and the license which passed during that night, while two wax lights burnt dimly on the table like candles before the shrine of a saint.
***
As a kind of epilogue, many years later (Vol 6 Chapter 24) Casanova fulfills a promise to see Leonilda on her wedding day. She marries a wealthy man, a mason (like Casanova himself), who is impotent from gout. If Casanova's memoirs are to be believed, his daughter loved only impotent men when she wasn't loving him.
During that visit he slept with her several more times, he also kept up an affair with her servant, Anastasia, strictly to create an alibi for all his late night creeping. Leonilda's new husband knew of their relationship and was grateful to Casanova for the grace and dignity with which he handled such a difficult situation. He presents the father of the bride with five thousand ducats and the "whole house was in tears" as Casanova bid the bunch of them adieu for Rome.
August 7, 2013
I'm taking August off from the literary advice column, Bibliomancer. Because I'm supposed to be writing a book? Whatever. Here is what has run so far:
When Alice James is the Ex-Girlfriend
Spinster Fear
In Need of a Little Pippi Longstocking
Kill Your Boyfriend
Haunted by an Ex
If you have a question for a future column when it starts up again in September, send it my way.
Image: Micrograph by Laure Albin Guillot
"When reading these thinkers, I often long to travel back in time and offer them some bit of twenty-first-century freshman science that would fill a gap in their arguments or guide them around a stumbling block. What would these Fausts have given for such knowledge? What could they have done with it?"
Steven Pinker has a bee in his bonnet about the humanities in this rather strange essay at the New Republic. He thinks that science is not getting enough respect (although he is not great at explaining why he thinks this, other than some people wrote essays about the dangers of fundamentalist scientific thought) and that science has a great deal to teach the humanities. (At least one of the essays -- it's hard to tell exactly as most of the links he includes seem to be broken or behind paywalls -- he cites are attacks directly leveled at Sam Harris, whose racism, Islamaphobia and actually kind of shitty science has been extensively documented elsewhere, but Pinker takes this to be an attack on "science.")
"One would think that writers in the humanities would be delighted and energized by the efflorescence of new ideas from the sciences. But one would be wrong. Though everyone endorses science when it can cure disease, monitor the environment, or bash political opponents, the intrusion of science into the territories of the humanities has been deeply resented."
It's not so much the vague "we're under attack and not being respected!" thing that you see Fox News doing about Christians at Christmas. Actually, guy, your tribe controls the dominant conversation of your particular culture, so let's not go all thrown-to-the-lions about it. And it's just not the typical "People of faith! You have nothing to fear from the scientists. We are just totally better than you in all ways" thing, either. It's that he's pretending this is a conversation never had before, and has never been handily dismantled before.
Richard Dawkins had that book Unweaving the Rainbow, where he argued that poets like Yeats and Blake would have been better had they been scientists rather than crazy mystics. I am pretty sure it doesn't work that way, that if Blake had pursued chemistry and Yeats physics they would have been fundamentally different people. You can't just wish away an unattractive part of a writer's biography and think the work would still exist. (By the way, for years atheists in conversation have mentioned to me that Yeats would have been a better poet if he had been a scientist instead of a mystic, and I kept wondering why in the world this was a thing being said out loud. Should have known: they were parroting Dawkins.)
"[Keats and Yeats were] finding solace in antiseptic world of classical myth... Were these great poets as well served as they could have been by their sources of inspiration? Did prejudice against reason weigh down the wings of poetry?" - Dawkins
Mary Midgley's Science and Poetry argues for a coming together of these two fields, without one trying to dominate the other. From the looks of the Pinker essay, he hasn't read it. Her main argument: we need to stop pretending like science can do the job of religion (which is not just hocus pocus self-delusion), or philosophy, or poetry, or a tremendous novel. And we should stop using one field as a method of entirely debunking the other.
Midgley: "The fear of science which has been expressed from these various angles -- the fear that science may act as 'a materialistic, anti-human force' -- is not, then, a gratuitous fantasy. It has been a natural response to certain powerful ideas which have long been associated with Western science because they were genuinely professed and linked with it by its early champions -- ideas which are still influential and have not yet been explicitly enough disowned. For instance, the association of the notion of science with crazy and irresponsible power-fantasies is still constantly illustrated by a mass of crude science fiction and also by a good deal of actual technology, notably in weaponry. But at the time of the Romantic Revival what discredited it most directly was its association with an attitude of fear and contempt for the imagination and for ordinary human feeling."
My father did his best to raise us agnostic in a small, religious little town. It wasn't his fault he got stuck with a crazy mystic as a middle child, who at the age of three was conducting conversations with ghosts and fairies and creatures from other dimensions, who at five was studying the Bible like a seminary student and having conversations with God (who was a lady and had very nice outfits that I would then lovingly draw) for hours every day, and who often times just declared openly her psychic powers. (I don't remember most of this, but it has been thoroughly reported back to me.) I can only be grateful to my father raising us as little scientists (our summer vacations were spent often times in his basement laboratory, conducting experiments and writing up lab reports) to keep me from at the age of 18 changing my name to Sierra and running away with some New Age apocalyptic yoga cult.
The one thing my father never did, though, was express contempt or pity for the believers in our town, despite his disbelief, and despite the holy text of our house being Carl Sagan's NOVA programming. The only contempt and pity he expressed was for Tolkien, because he thought he was wasting all of that talent on magical fantasy bullshit. "There is no such thing as elves!" I remember my father telling me, like he was fighting against the madness of his age. But even he complains about the poverty of imagination in modern scientific thought and writing, and an inability to sit at the table without trying to dominate it.
August 6, 2013
Image: Self Portrait with Black Mouth by Helene Schjerfbeck
When I packed my books for this leg of my trip, I somehow completely forgot to pack any fiction. Except for W. Somerset Maugham's undyingly nasty The Painted Veil, which I had already read anyway. Mostly what I was left with were some mystical woo-woo books, which I hate because they are not intellectually rigorous, and they drip with therapy speak and ramble in cliches, and some terrifying philosophy books -- E.M. Cioran, who writes books called things like The Trouble With Being Born and On the Heights of Despair, so that tells you all you need to know about him, and Paul Tillich, badass. The mystical woo-woo books are because I'm supposed to be writing about a black magician for my book, and to write about it first I have to understand it. And the philosophy books, I realized today, are because I am depressed. It's funny when you realize something like that, what is going on here, oh look I am actually filled with despair. How long has that been going on? Oh, really? Months now? You think you would have caught on before this.
William James, when discussing his own depression (by saying it happened to a friend of his), described it as "desperation absolute and complete, the whole universe coagulating about the sufferer into a material of overwhelming horror, surrounding him without opening or end. Not the conception or intellectual perception of evil, but the grisly blood-freezing heart-palsying sensation of it close upon one, and no other conception or sensation able to live for a moment in its presence." And yes. Which is why I am reading the Cioran. Because fiction doesn't cut it for me when I'm depressed, only gloomy Romanian philosophers who tell you it's not just you, it's the whole being alive thing that is incredible bullshit. I don't know why I find it comforting, but I do.
August 5, 2013
In Bookslut's interview with Maggie Nelson, she discusses the concept of affidamento, which she describes (via Eileen Myles) as "a term Italian feminists use to describe a relationship of trust between two women, in which the younger asks the elder to help her obtain something she desires." For more about Italian feminism and the feminist functions of supportive relationships between women, here are some suggestions for further reading:
"Italian feminism, workerism and autonomy in the 1970s: The struggle against unpaid reproductive labour and violence" by Patrick Cuninghame | libcom.org
Patrick Cuninghame provides a brief but comprehensive overview of the Italian feminist movement of the 1970's and the concerns it faced, which were closely related to the labor struggles of the time. Cuninghame's article is good introduction to the movement's history and to the political atmosphere that gave birth to the concept of affidamento.
"To make all women the same is to deny the authority of the mother, because it erases the power differentials between women. Irigaray describes the denied mother-daughter relationship as vertical: disparate. Affidamento is the practice of disparate relations between women as a public, political practice."
- "Diagram of Affidamento" by Alexis Martinis Roe | Brooklyn Museum
To accompany the piece "Diagram of Affidamento" by Alexis Martinis Roe, The Brooklyn Museum has a more in-depth description of affidamento, which addresses the importance of affidamento as a political and aesthetic statement.
If you're interested in the original text that laid out the concept of affidamento (and if you belong to an academic institution or maybe just have a lot of money), check out Sexual Difference: A Theory of Social-Symbolic Practice by the Milan Women's Bookstore Collective.
"What I realized, sitting there, was that these women had been in these kinds of emotionally challenging situations for over 20 years. Together. They understood, together, as friends, and apart, as individuals in the world, the urgency of compassion, and that it often goes unnoticed but that this doesn't make it any less important or vital or difficult to sustain and cultivate."
- Transformation and Transcendence: The Power of Female Friendship by Emily Rapp | The Rumpus
Although not quite the same concept as affidamento, female friendships are integral to women's survival in a male-dominated world. In her essay, Emily Rapp describes her personal experience with female friendships, and how they empowered her to reimagine relationships between women outside of a patriarchal model which devalues the power of female friendships and in which heterosexuality and marriage are compulsory.
"The word "roommate" jumps out at me. It's an inadequate word, but it's all we have. What else do you call two friends who are shacked up together in a decaying Victorian... go to parties as a couple, and spend holidays with each other's families? If we were lesbians-as people sometimes assume us to be — we would fit more neatly into a box. But we're straight."
- "So... are you two together?" by Pagan Kennedy | Ms. Magazine
Pagan Kennedy's essay describes a specific kind of female friendship, a non-sexual relationship more intimate than friendship--a romantic friendship. Kennedy describes her relationship with her "roommate" by recalling the the Victorian term "Boston marriage," which was a domestic partnership, the intense nature of which suggested it might be a euphemism for lesbianism. But as Kennedy explains, her own living arrangement is devoid of sexual attraction and serves a unique function that falls somewhere between marriage and intentional living.
Surpassing the Love of Men: Romantic Friendship and Love Between Women from the Renaissance to the Present by Lillian Faderman
Historian Lillian Faderman provides a cultural history of romantic friendship, inspired by Emily Dickinson's letters to her close friend (and sister-in-law, and maybe lover) Sue Gilbert, and examines how close female relationships came to be demonized and pathologized by anti-feminist institutions over time.
Also, you can listen to Lillian Faderman discuss romantic friendships on Radiohive.
August 2, 2013
Spolia is now publishing chapbooks!
Spolia will be releasing some of our favorite short stories as chapbooks, with letterpress covers and original illustrations. Our first chapbook is "Bess" by Daphne Gottlieb, the stunning and complex story of a social worker and her client lost in the Tenderloin, modeled on the tale of the Minotaur. It's complicated emotionally, as the case worker battles compassion fatigue, and it's innovative structurally. Austin Carder has provided stunning full color illustrations, and designed our beautiful cover.
The Review Review had this to say about "Bess":
"Bess" sets the tone with its marriage of formal ambition and social concern. I'm hesitant to call the piece "innovative," a word that can easily be cheapened—what is important here is how Gottlieb bends the form to express her narrator's difficult position stuck between official duties and personal compassion, between being a part of the social services system and despairing at the possibility of any meaningful services being given.
And this is what Gus Iversen, who is overseeing our chapbook series, has to say about it:
Hope, or the absence of hope, is central to "Bess." Where does the social worker in "Bess" land on the gamut of hope? Our insight into the social worker's feelings come from work logs; short hand records documenting the case as it folds. These notes are formal check-ins with the institution the social worker is employed by. Confronted with Bess, the social worker behaves like a hero, but through these official notes we detect a quiet, human struggle. Through the notes we perceive, and we are grateful to perceive, that the social worker is relating to the world outside. In Greek, Theseus literally translates to "institution."
"Bess" is limited to 100 copies. Each chapbook has been stamped and numbered, and is available for $6, plus postage. We do ship internationally. You can purchase "Bess," as well as back issues of Spolia, a tarot card reading, or a one year subscription to Spolia, at our new store.