April 20, 2016
Jessa and Ashley, ready to party.

The end is nigh, friends!
May 2nd will mark the 14th-anniversary, and final, issue of Bookslut. Join us in celebrating the glorious life of our beloved slut with cocktails and stimulating conversation on May 6th, 7 pm at Melville House.
We will be serving up Deaths in the Afternoon, aka the Hemingway, for your refreshment, but please feel free to bring supplemental libations, potato chip offerings for Jessa, etc. as the spirit moves you.
Friday May 6th
7pm
Melville House
46 John St
Brooklyn, NY 11201
F to York; A/C to High St./Brooklyn Bridge
Detail from Luca Signorelli's chapel at Orvieto Cathedral.
The explosion of tempered glass excites a particular blend of fear and fascination, the break propagating at many times the speed of sound, splitting into progressively smaller pieces that jingle and pop and leap at your legs, frozen in mid-step, long after the first boom has ceased to roar down your auditory nerve.
I've been the dumbstruck witness to this peculiar breakage twice. The first time, I had just brought my first son home from the NICU and his father was still unpacking his things in my—our—apartment. While assembling the glass coffee table he had dragged along with him to the household, he (the father, not the baby) overtightened a screw. For a few disoriented seconds I couldn't figure out what had happened—maybe a bullet had ripped through the windowpane or the stompy upstairs neighbors were finally crashing through the ceiling—but I did learn the speed of my own protective reflex as I pressed the baby into my side and shut my eyes against the glass that bounced off my arm, my neck, my cheek. Rounded bits of greenish glass covered the floor of the living room, crackling as they continued to burst into smaller pebbles for several more minutes. I was secretly thrilled that the table was ruined, but that was tempered by thoughts of projectile acceleration and vulnerable flesh and previously unconsidered ways to die.
The second time I was living in Manila with my—then, now—husband and our baby, who was bigger but a baby all the same. I was sick, one of those tropical diseases Americans abroad think they'll never be the ones to catch, and not especially happy to be where I was, but this was the future out of all possible futures that had stuck. Tired of firing up our miniscule oven in the abundant heat of February in the tropics, I had sought out and purchased the only slow-cooker within miles of our apartment, which had been difficult to effectively describe to the poor salesperson who helped me find it and extraordinarily expensive, I realized, when I did the currency conversion in my head. It was my second time using the device; the baby was asleep. I pulled the lid to the thing from the cabinet, turned around, and dropped it directly on the tile floor. It blew to bits with a crack like a shotgun. One of our cats tore out of the closet and into the back bedroom. I stood and listened and swore like a motherfucker; the baby kept sleeping. I tracked down every last bead of glass for fear he would take it for something delicious to taste.
A couple of months ago, I picked up a copy of Jenny Erpenbeck's The End of Days (Aller Tage Abend), translated from the original German into English by Susan Bernofsky, as a birthday present to myself because I still know how to have a good time. That night I stayed up too late reading, stuck on memories of breaking glass and barely suppressed fears about pasts that could have been and imagined futures that still could be.
[Note that Susan taught me everything I know about translation, and I admire her immensely, professionally and personally. This is not an unbiased review, or a review at all.]
The End of Days is a novel of tremendous energy that splinters off into sub-stories and sub-stories of sub-stories, and a gorgeous and terrifying meditation on history, politics, ontology, and time. It won both the 2014 Hans Fallada Prize, and the final International Foreign Fiction Prize in 2015, before the IFFP merged with the Man Booker International Prize into the megaprize it is today.
The beginning is an emotional bombshell: the death of an infant and her parents' inability to act in the moment in any way that might save her. The baby's mother imagines, in delicate detail at the graveside, all of the potential lives that were lost upon her daughter's death—those of the little girl, the grown woman, and the old lady she might have become. The fragmented narrative spiderwebs off from that devastating blow, propelling the stories of those potential futures and possible deaths of the infant as she survives progressively longer in life, then dies again, then picks up again at the pivot points where death might have hinged on a single decision. Rachel Martin's NPR interview with Erpenbeck tells us that it's four lives, so let's call it four. (Martin also, bafflingly, mentions twice that the book was translated from German into English without mentioning by whose efforts that occurred. We can do better, book people.)
Minute changes—choosing to walk down a different street for instance—have profound effects on Erpenbeck's characters. It's a familiar thought experiment for the habitual worriers among us, those who suspect that everything can be lost as quickly and haphazardly as it was gained. (Life spoiler: yep.)
While each life concludes at a pivotal moment, ending first in a death, then, following an intermezzo that imagines a different choice and a different outcome, continues under altered circumstances and an extended timeline, each existential recalibration continues to crackle with fragments and echoes of the previous lives as the story moves forward to that once-infant's final, inevitable end. Erpenbeck has mapped out this anxious ground with great imagination and erudition, and a strong undertow of entropy. What we do matters and doesn't matter. What we don't do matters and doesn't matter. No action is without consequence, and a life is simply an accumulation of those consequences. No action happens without leaving its imprint on the future, but the importance of those actions are mitigated by social and natural forces as much as familial and individual, and even the largest lives will be dimmed and obscured by the unstanchable flow of history; history will be subject to the distortions of time, and time is, well, time: imperfectly perceived and largely up for unanswerable debate, at the moment.
Books seem to have a way of showing up when we need them most. Reading and writing are a communion; we learn the secrets to drawing continuity from chaos, for feeling out the fractures under the façades that wall us in, and, in the auspicious arrivals of ideas, we make meaning of our blind hurtle through our allotment of days.
One night, not long after I'd passed another half-decade mark, and so was already primed for contemplation of the many-forking paths of life, I finished The End of Days. The next day, the end of Bookslut was decided, and the day after that, a friend—not an especially close one, but one whose continued existence in the world was a comfort and who proved to be a hinge on which the rest of my life has hung—died young.
"A day on which a life comes to an end is still far from being the end of days."
I'm won't tell you to hug anyone or count anything or to profess a feeling before time flumes past. I won't say, after 35 years of hoarding for myself the resources required to power such an existence, that life is short or precious; all of those selves we throw off behind us don't come cheap. I will say that I'm so pleased that I could pause here for a moment, doing my very small part for the books that I love, and I hope that you all splinter off from here to very splendid things.

April 18, 2016
In anticipation of the final issue of Bookslut, which will feature more Anne Boyd Rioux for your reading pleasure, here is a question: Did you know that Rioux has a monthly newsletter that features a largely forgotten woman writer of the past in each new edition? I did not, at least until last night, but I was excited to find this out, so I'm sharing the news.
Check out the first profile from Rioux's "Bluestocking Bulletin," Catharine Maria Sedgwick, which includes this alarmist-sexist but also, in my experience, completely accurate image of the writing life with small children in the home. Then subscribe to "Bluestocking Bulletin" here.
In the meantime, while we're busily making this 14th-anniversary issue perfect for you, you can read David Holmberg's review of Miss Grief and Other Stories, a collection of stories by Constance Fenimore Woolson, edited by Rioux and published in February by W.W. Norton, and purchase a copy of your own.
March 9, 2016
Hey guys.
In May, we'll be celebrating our 14th anniversary here at Bookslut. I really have been running this site my entire adult life. Which is why it's a little scary to say: the May issue will be our last issue. I've decided to cease publication of Bookslut.
I want to thank everyone who wrote for us, copyedited for us, sent us books, took our books away (always too many books!), and everyone who read us. It means a tremendous amount to me.
We'll be having a wake for our dear little slut, May 6, at Melville House in Brooklyn. It's fitting that we're ending things there, because Dennis and Valerie have been my absolute loudest supporters and allies since the very beginning, and Moby Lives was the one that started it all.
The archives will remain up until the apocalypse comes. Thanks for keeping me company through the years.
March 6, 2016
Chicago! Jessa will be interviewing Irvine Welsh — yes,the very same — at the Chicago Humanities Festival this Tuesday evening. They'll be speaking about, among other things, his latest novel, A Decent Ride.
I hear it features a talking dong griping about not getting laid. If I had a fucking nickle...
Tuesday March 8, 7-8 pm
Chicago Humanities Festival
Bottom Lounge
1375 W. Lake Street
Chicago, IL 60607
More info & tickets
See more of Jessa's upcoming events here on the Spolia Tumblr.
March 3, 2016
Daphne Awards, 2016
There are stories we want to hear, and stories we need to hear. Let's be clear, when we give a book or a film or a musician an award, we are almost always rewarding that artist for telling us what we want to hear.
Fifty (-one! because we are so late in doing this!) years ago, we decided the story we wanted to hear was that the women who leave men are bitches and whores, and so we gave literary awards to Saul Bellow's Herzog. This is one year after the release of The Feminine Mystique, remember? And then all of a sudden, right alongside second wave feminism's rise, all of the big male authors that took over the era (and are still incredibly celebrated and influential today) released books that denied women's humanity, that reduced them back down to sexual orifices or dismissed them as bitches. Surprise, surprise.
In order to find other stories to tell and hear, we created the Daphne Awards (although to be honest, I am not 100% sure we are doing this again this year). So here are the winners for the 2015 award.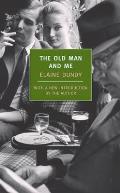 Fiction
The nominees were:
Arrow of God by Chinua Achebe
The Old Man and Me by Elaine Dundy
The Ravishing of Lol Stein by Marguerite Duras
Albert Angelo by BS Johnson
The Passion According to GH by Clarice Lispector
Short Friday by Isaac Bashevis Singer
And the winner is, The Old Man and Me by Elaine Dundy.
I think the assessment is that Duras and Lispector split the vote, allowing Elaine Dundy to triumph. But what we liked about it was its tough frankness, its sexuality, its awareness of the power dynamic between men and women. It's also funny as hell. It doesn't have the metaphysical quality of Lispector, nor the charming absurdity of the Johnson, but it's flinty as hell and is best accompanied with a large quantity of gin.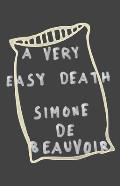 Nonfiction
The nominees were:
Non-fiction
An Area of Darkness by VS Naipaul
Giordano Bruno by Frances Yates
Shadow and Act by Ralph Ellison
A Very Easy Death by Simone de Beauvoir
The Bastard by Violette Leduc
Winner: A Very Easy Death by Simone de Beauvoir
There is a sterling quality to the de Beauvoir, every word aches on the page. It also illuminates a thorny and surprisingly fresh-seeming topic: the mother-daughter dynamic. And by which I mean, the not Hallmark Card version, the not Meryl Streep dying so prettily of cancer version. The discussion over this award had a sidebar, something along the lines of is Naipaul too much of a fucking disaster to give an award to, despite his obvious gifts, and the decision here was yes. Even if he was still in the running, de Beauvoir outdid him with dignity and elegance.
Poetry
The nominees were:
Language by Jack Spicer
77 Dream Songs by John Berryman
The Sonnets by Ted Berrigan
Lunch Poems by Frank O'Hara
O Taste & See by Denise Levertov
The Dead Lecturer Poems by LeRoi Jones/Amiri Baraka
The winner: O Taste & See by Denise Levertov
I am using Nicholas Vajifdar's assessment of Levertov from the final decision, because I think it is the perfect summation: "the sonic density, the comedian-level sense of timing, the unembarrassed vision. Those traits too are what I like in poets, and are rare. One of the best of the last century." Baraka was passionately advocated for, but in the end, Levertov was the center space.
There you have it: an all woman victory circle. Death to the patriarchy.
Many, many thanks to our judges: Hoa Nguyen, Lorraine Adams, Manan Ahmed, Sonia Faleiro, Austin Grossman, Margaret Howie, Nicholas Vajifdar, Amy Fusselman, Stephen Burt. May the spirits of forgotten dead writers bless you and protect you.
I enjoy this award so much. Give me a week to recover and decide whether we can do this again.
February 24, 2016
I bet you thought we forgot about the Daphne Awards. No, it was always gnawing at the back of my head, hey, this isn't done, do the thing, but last year was nuts, we had an award chair go awol, and shit happens.
NEVER FEAR, ENJOY OUR GLORIOUS RETURN.
We'll be announcing the winners of the 2015 Daphne Awards at Politics and Prose this Saturday, 6pm, in Washington DC. More info here. I'm told we are not allowed to burn Saul Bellow in effigy.
We will be doing a giveaway of five bundles of all three winning books, this will be an online thing this time. So more info on that soon. Thank you to Abebooks.com for supplying the books and being a sponsor for the award.
Here are the nominees, place your bets for the victory circle now:
Non-fiction
An Area of Darkness by VS Naipaul
Giordano Bruno by Frances Yates
Shadow and Act by Ralph Ellison
A Very Easy Death by Simone de Beauvoir
Bastard by Violette Leduc
Fiction
Arrow of God by Chinua Achebe
The Old Man and Me by Elaine Dundy
The Ravishing of Lol Stein by Marguerite Duras
Albert Angelo by BS Johnson
The Passion According to GH by Clarice Lispector
Short Friday by Isaac Bashevis Singer
Poetry
Language by Jack Spicer
77 Dream Songs by John Berryman
The Sonnets by Ted Berrigan
Lunch Poems by Frank O'Hara
O Taste & See by Denise Levertov
The Dead Lecturer Poems by LeRoi Jones/Amiri Baraka
February 11, 2016
If you're out and around North Brooklyn tonight, brave the winds and join us at WORD Bookstore in Greenpoint. Author and brilliant Bookslut stalwart Mairead Case will be celebrating her recent novel from featherproof books, See You in the Morning, with readings by Jessa Crispin and Selah Saterstrom, and a short film from Chicago-based artist Danielle Campbell.
WORD
126 Franklin St.
Brooklyn, NY 11222
7 p.m.
December 5, 2015
Image: Woman Reading by Eastman Johnson
Hello, Toronto! The tour continues. Come out of autumnal seclusion for a fine, fair (and free) evening of our own Jessa Crispin in conversation with National Post books editor and founder of Little Brother Magazine Emily M. Keeler.
Type Books
883 Queen Street West
Wednesday December 9
8pm–10pm
November 28, 2015
As a kid, I would sit on the floor in my bedroom (blue shag), reading whatever I was into at the time (Henry James, V.C. Andrews—just the classics, amiright?) with our ponderous illustrated World Book Dictionary resting solidly at my side; its existence preceded my own in the world by a good decade, and it usually resided downstairs in the dining room on its own wheeled lectern, handmade by my grandfather. As I read I would keep a running list of words to look up, and, every chapter or so, would stop and begin working through the list, which often devolved into looking up words from the dictionary definitions, words I already knew, words you would never normally question, culminating in the loss of all universal meaning of language and questioning the true identity of words like "the."
Having that good a time with a dictionary probably accounts for my enduring love of reference materials, and may at least partially explain why any subsequent ventures into the world of psychic enhancement proved to be kind of a letdown compared to the version of reality I had been plunked down into.
Now, without the time to trip on dictionaries and be shaken from my moribund relationship with language, I have children who help me achieve similar effects through their delightful mispronunciations, little word games, and intense questioning about the meaning of all things (I have, in fact, had to explain "the" to the rigorous satisfaction of a three-year-old, so turns out my youth wasn't wasted after all). Unsurprisingly, in their few short years we've amassed a respectable collection of children's encyclopedias, monographs, compendia, and, of course, alphabet books. Despite one son being an independent reader and the other having the ABCs firmly in his teeny-handed grasp, I continue to buy them because I enjoy them and my kids do to, too. I like the constraint of organizing information around an arbitrary theme, the panalphabetic approach to coming up with an (ideally) inventive and engaging text, the way that it can bring basic units of language relatable for learners, the challenge of filling the X slot with something, anything, other than "X-ray" or "xylophone."
While nothing is ever likely to topple The Gashlycrumb Tinies at the head of my alphabet canon, when I came across Rad American Women A–Z: Rebels, Trailblazers, and Visionaries Who Shaped Our History...and Our Future! from Sister Spit/City Lights, I knew there was a space on our shelf calling for it. The book's gotten a lot of well-deserved recognition since its release in March, and has been featured in Bust, Afropunk, Bitch, and even that old suburban standby (that I've somehow ended up with a mysterious self-renewing subscription to, just by virtue of procreating) Parents. It spent several weeks on The New York Times Top 20 Bestselling Children's Middle Grade List, and the Ms. Foundation recently announced that it will be donating 1000 copies of the book to New York City public school libraries.
Author Kate Schatz tackles in straightforward language topics that can be anything but, and each entry is accompanied by illustrator Miriam Klein-Stahl's gorgeous graphic paper-cut portraits (think Käthe Kollwitz, Erich Heckel, Nikki McClure). Comprising capsule biographies of 25 decidedly rad women, both widely known (Patti Smith, Angela Davis) and less familiar (Jovita Idár, Sarah and Angelina Grimke), and cleverly dispatching the X quandary by dedicating the entry to the unknown women of history, the unrecorded past, and the unknown events of the future to come, Rad American Women addresses many of urgent issues: racism, sexism, homophobia, gender, trans rights, the arts and activism, poverty, education.
Here is an interview with Schatz and Stahl from Michelle Tea over at Mutha Magazine.
Raising -- and teaching and otherwise contributing to the development and not-fuck-upping of -- children in the world is a terrifying and gratifying occupation, and as educators and parents themselves, Schatz and Stahl have clearly devoted considerable time and effort to finding ways to communicate these complex ideas to young readers and thinkers, in a way that stimulates conversation. Though the book is recommended for ages 8–16, I purchased a copy, reading -- and learning from -- it myself, but unsure if it would appeal to my oldest yet, who is now just a couple of months into Pre-K. The thing is, while we're doing what we can to raise our kids with nondiscrimination policies built into their moral charters, reality doesn't discriminate either, and even though our kids are young, we're all soaking in the patriarchy, and I've found that my oldest son is exposed more and more to pervasive stereotypes now that he's in school. So when he found Rad American Women sitting in my office and brought it to me to read, I was pumped to share it with him, even though I knew we would be digging into some tough conversations right before bedtime.
Once we'd finished "A is for Angela," and moved on to "B is for Billie Jean," my son stopped me and asked, "Are there any men in this book?" "No," I said, "It's all about women who have done important things in our country." He sighed and flopped dramatically on the bed: "That's so boring. Without men, it's just boring." Well, shit. I've never heard him say anything like that before (and he usually calls male-identifying folk "boys," anyway, so the "men" thing really threw me) but I tried to play off my dismay. "Do you think I'm boring?" "No." "Well, I think you'll see that these women are definitely not boring either."
When we reached "D is for Dolores (Huerta)," he was genuinely worried about workers having time off with their families and clean water to drink, and by the time we got to "E is for Ella (Baker)," and I gave him a brief explanation of the slavery Baker's grandmother had been trapped in, and how enslaved boys and girls had to work so hard, without school, without weekends or toys, without even any guarantee that they could stay with their families, he was really, really bummed out, but begging to keep reading.
We finished last night, spreading the 26 entries over three nights. At the end, my son asked why the entries were all just a page long because he wanted to know more and more and more. So we've ordered kidlit versions of biographies about his three favorites so far: Billie Jean King, Sonia Sotomayor, and Zora Neale Hurston. And will keep reading "X" three times more than we read any other page, I imagine.
And you can read this essay from Schatz explaining her eXecutive decision (sorry) at the KidLit Celebrates Women's History Month blog.
Besides creating a perfect addition to the collection of budding young feminists of all genders and the people who are helping them to grow into good humans, alike, Schatz and Stahl have included a handy resource guide in the back of the book for further reading and research, as well as an additional alphabetical list that suggests ways that readers can also be rad, such as learn from mistakes, make jokes, and, well, "X-ray everything! Learn what's inside." Which, held up among the anemic we-can't-think-of-any-x-words "X-ray" entries in alphabet books over the last century or so, is actually pretty solid advice.
November 11, 2015
Image by Leopoldo Flores
In her 2013 entry in Granta's regrettably short-lived Best Untranslated Writers series (which may have been more accurately titled "Best As Yet Minimally Translated Writers," though def not as succinct/inciting to action-y), Valeria Luiselli relates her first, captivating encounter with the celebrated Mexican writer Sergio Pitol at the age of 15. She describes the writing of Pitol -- diplomat, writer, and translator from the Russian, English, and Polish into Spanish -- and the experience of reading him like so:
"His writing -- the way he constructs sentences, inflects Spanish, twists meanings and stresses particular words -- reflects the multiplicity of languages he has read and embraced -- and perhaps, too, the many men he has been. Reading him is like reading through the layers of many languages at once."
The precision of Luiselli's assessment is clear in this excerpt from Pitol's The Art of Flight, over at BOMB, (which, incidentally, contains one of the most gorgeous and animated descriptions of literary creation I've ever read, and I strongly encourage you to lose your breath over it ASAP). In it, Pitol reports on a hypnosis session that he hopes will cure him of his cigarette addiction, and his resultant insights, such as:
I jotted down in my notebook: "We're a terrible mixture, and in each individual coexist three, four, five different individuals, so it's normal that they don't agree with each other"; it wasn't relevant, but it soothed me; and with that news I fell asleep.
(I would feel remiss if I didn't mention that, in pulling together this post, I discovered that Pitol's hypnotist was the brother-in-law of writer Juan Villoro, whose short story collection, The Guilty, was recently translated by my former workshopmate, the excellent Kimi Traube, of which you can read an excerpt, the wry and wonderful story "The Whistle," here at Lit Hub, or purchase without a moment's hesitation here.)
A number of these previously un- or little-translated (into English) writers have been translated in the three years that have passed since the series began (including Guadalupe Nettel in our sister mag, Spolia). This is true of Pitol, as well, whose first two books in his Trilogy of Memory, The Art of Flight (El Arte de la Fuga) and The Journey (El Viaje), are now available from Deep Vellum Publishing, thanks to the seemingly indefatigable Will Evans. (Interview with Asymptote.)
Though Pitol has authored many books (26 to my reckoning), been translated into more than a dozen languages, and won both the FIL Literature Award in Romance Languages (formerly the Juan Rulfo Prize) and the Cervantes Prize, these are his first and second books ever translated into English, a task -- and a treat, I imagine -- undertaken by George Henson, a lecturer at the University of Illinois at Urbana-Champaign whose previous translations include Elena Poniatowska's The Heart of the Artichoke and Luis Jorge Boone's The Cannibal Night. (Interview also with Asymptote.)
And I'm hoping you share in my intense FOMO about everyone having a hell of a lot of fun when the US is out of the room, and equally intense gratitude to the literary translators and translation publishers of the world for opposing our insular tendencies.
Henson proposes that the reason for the absence of Pitol in English translation is likely severalfold and due in no small part to his complexity and transnational flavor. Variously billed as:
"sometimes difficult to follow" (Anne Poston over at Words Without Borders)
"unfathomable" (Daniel Saldaña París at Lit Hub)
"one of Mexico's most culturally complex and composite writers" and "certainly the strangest" (Luiselli at Granta)
and "a tactful writer who masterfully handles hundreds of different subjects" by Matt Pincus in his review of The Journey in our latest issue of Bookslut, lest you fear you might be out of your depth with Pitol, Henri Lipton assures us in his staff pick over at The Paris Review that, while he may be a complicated writer with a zeal for many literatures, "Pitol is not a pedant, nor does the relative obscurity of many of his references distract from his vivid prose."
In his "An Ars Poetica?" from the January/February 2015 issue of World Literature Today, Pitol has soothing words for any of us who have ever felt that we were somehow intellectual dabblers, dilettantes even in relation to what we consider fiercest passions:
I was invited to attend a biennale of writers in Mérida,Venezuela, where each of the participants was to explain his own concept of an ars poetica. I lived in terror for weeks. What did I have to say on the subject?
Then:
Regrettably, my theoretical grounding, throughout my life, has been limited. [...] The truth is, I never got beyond the study of Russian formalism. [...]When I attempted to delve into more specialized texts, the so-called "scientists," I felt lost. I was confused at every turn; I did not know the vocabulary. It was not without regret that little by little I began to abandon them. From time to time I suffer from abulia, and I dream about a future that will afford me the opportunity to become a scholar.
He goes on to expound, beautifully and fluidly, on his own poetics, giving us a guided tour of his inheritance from his many literary progenitors. But isn't it always a relief to hear a brilliant and accomplished person admit their lingering doubts in their own abilities?
Because uncertainty, skepticism, and the pursuit of complex understanding and multiple possibilities seem to be foundational to Pitol as a writer and as a person, I'll leave you with this explanation of what he aims to achieve with his narrators from "A Vindication of Hypnosis," which is just as good as direction on how to go about being a human in the world as it is on constructing a literary point of view:
He will come to know that absolutes do not exist, that there is no truth that is not conjectural, relative, and, therefore, vulnerable. But searching for it, no matter how ephemeral, partial, and inconstant it may be, will always be his objective.
November 8, 2015
2015 Daphne Awards
Herzog by Saul Bellow
To think that Herzog came out in 1964. What's more: Saul Bellow won the Nobel Prize shortly after that. Then came the Culture Wars and the onslaught of identity politics. And I think it´s safe to say Herzog, our brainy heteronormative male, didn´t make it out unscathed.
But that is not how Bellow, who referred to himself as "The Machine" would want us to think of Moses Herzog. He was fond of saying about realism, "Why that reality?" The reality of Herzog goes like this: married again, divorced again, married again, divorced again, progenerating endlessly, writing letters to people who will never write him back: canonical famous thinkers, sometimes family members.
One has the suspicion the novel is not only old but was old when it was first published. While he addresses the fad of psychology and addresses the breakdown of the institution of marriage, it never once accepts that it might not have been an ideal institution before the so-called "sexual revolution." The zeitgeist it intends to address for many had been a long time coming.
His fling with the Spanish archetype Ramona is close to unstomachable. Scenes go like this:
She walked with quick efficiency, rapping her heels in energetic Castilian style. Herzog was intoxicated by this clatter. She entered a room provocatively, swaggering slightly, one hand touching her thigh, as though she carried a knife in her garter belt.
Despite all of that, Bellow does slide in a few sentences that you can curl up with, only that you don't curl up with sentences, even if you admire them; you curl up with stories. The story in this case is muddled in ideas, which may be Bellow's point, but it's so tedious that it's almost unbearable to read another lofty rumination spewed from the plume of Moses.
This is a book, I'd offer, that has not aged well. Thankfully some things have changed. It´s no longer that easy to sympathize with someone who others might call a privileged womanizer, armchairing his way to the next boring letter to Brahms, or Beethoven, or fill-in-the-blank learnéd man. Don´t tell Woody Allen fans I said so.
by Jesse Tangen-Mills
October 15, 2015
New book tour date!
Topics Bookstore, Berlin
Weserstraße 166, Neukölln
October 23
7 pm
Come out if you're around. If past events are anything to go by, there'll be champagne and lots of ladies and one or two confused looking gentlemen clutching glasses of wine and unsure what to do or say.
September 15, 2015
Image: Apollo and Daphne by Johann Bockhurst
We are pleased to announce the shortlists for the 2015 Daphne Awards, for the best book of 50 years ago, but really 51 years ago, because we are playing by National Book Award rules, and so that makes it 1964 instead of 1965, oh god who cares, here is the list:
Nonfiction:
An Area of Darkness by VS Naipaul
Giordano Bruno and the Hermetic Tradition by Frances Yates
Shadow and Act by Ralph Ellison
A Very Easy Death by Simone de Beauvoir
Bastard by Violette Leduc
Fiction:
Arrow of God by Chinua Achebe
The Old Man and Me by Elaine Dundy
The Ravishing of Lol Stein by Marguerite Duras
Albert Angelo by BS Johnson
The Passion According to GH by Clarice Lispector
Short Friday by Isaac Bashevis Singer
Poetry:
77 Dream Songs by John Berryman
The Sonnets by Ted Berrigan
Lunch Poems by Frank O'Hara
O Taste & See by Denise Levertov
Language by Jack Spicer
The Dead Lecturer Poems by LeRoi Jones/Amiri Baraka
The Whitsun Weddings by Philip Larkin
Read reviews of shortlisted titles:
Arrow of God by Beth Mellow
The Passion According to G.H. by Lori Feathers
Bastard by Lori Feathers
We will be announcing the winners in December.
September 1, 2015
After a brief hiatus (I had to finish a book, among other things), Spolia is returning soon. We're putting together the next issue now.
And, let's see if I actually want to say this, but I saw an announcement about a brand new, well funded literary magazine. For its debut issue, writers include Dave Eggers and Aleksandar Hemon. And phew! Because without such a new magazine, we'd never ever hear from those writers, they simply don't have anyone else acting as their champions!
At Spolia, I wanted to feature the writers being left out of the larger conversation, who were brilliant but not widely known. And so far, we've published Anne Boyer, Daphne Gottlieb, Guadalupe Nettel, Gail Hareven, A Igoni Barrett, Rebecca Brown, Eimear McBride, Oscar Callazos, Mia Gallagher, Zak Mucha, and many many others. Greats, all of them. It has become a weird and wonderful little magazine.
So the next issue (Theme: Virgo!) is about a month out still, there's plenty of time to catch up on back issues. Note: Spolia is an e-publication only, to keep costs down. Your $5 gets you a pdf, mobi, and epub files, which should make it compatible for just about everything.
Thank you so much for the support of our wonderful subscribers. If you haven't subscribed (yet), $50 gets you ten issues and a lot of great fiction, nonfiction, poetry, and art.
And don't forget we have other beautiful things, like illustrated chapbooks and original prints of work by Jen May and Isabel Chiara available, too. As well as the tarot readings I'm always harping on about.
August 31, 2015
Image by Albrecht Durer
2015 Daphne Awards
The Oysters of Locmariaquer by Eleanor Clark
I'm going to wander on a self-fulfilling limb a little bit, but here goes: we don't know things the way we used to. 'Knowledge' is permanently at our fingertips, big data is waiting to be churned by our processors, and everyone's an expert in everything, all meaning that we collectively, individually, know jack. At least, when it comes to what writers write about, and non-fiction especially, everything feels surface-level or constructed on shaky spurious correlations. But I don't read non-fiction all that much (see what I mean about self-fulfilling?), so maybe I shouldn't extrapolate.
In any case, what I'm trying to get at is that The Oysters of Locmariaquer is splendid for many reasons, but prominent among them is the degree of knowledge conveyed. Eleanor Clark knew her oysters inside and out. In exploring the curious regional economy of Morbihan, a French province in southern Brittany, Clark does nothing so much as convey her knowledge and passion for the subject. She explains the difference between les plates and Portuguese oysters (from France). She describes the biological history of the oyster, as well as the cultural history. Also the cultivating history of oysters. She reports on the glorious day in June when the oystermen and women put the tiles out in the bay and near the river mouths to catch young oyster seeds and give them a safe home. About the only thing Clark doesn't tell us about oysters is what the best wine is to drink while eating them. I might have just missed it.
What makes The Oysters of Locmariaquer special, though, is that it's not just a book about oysters. At the risk of drifting into exhaustive hyperbole, here's some of what the book is about: globalization and modernization; economic stratification in a small French region; science and governance both good and bad; climate change; the priest's innocent flirtation with the shopgirl; despair and suicide; domestic violence; the legends and stories of Brittany (one of the more magical places in Europe) and France (hi, Heloise and Abelard!); the ravages of relying on nature and the weather for a livelihood; the stultifying effect of mass tourism; and the difference between the U.S. and Europe. At the risk of drifting into concise hyperbole, here's what the book is about: everything.
The reason it all works is because of Clark, obviously. She writes with careful observations and playful authority in her voice, an old-fashioned style that conveys knowledge so well and that we're too cynical to consider any more (I thought of the recent discussion James Fallows hosted about the 'mid-atlantic' accent as a parallel). She writes almost strictly using commas where we would use semi-colons, dashes, or parentheses, showing that you can string together related thoughts without pulling out the heavy grammatical artillery. And she gets to know a variety of characters in this oyster farming community, presents their insights with the 'new journalism' style of getting into the subjects' heads. She reminds us that oysters are great, but we're all humans too.
I read and learned from and thoroughly enjoyed The Oysters of Locmariaquer. Many times I wondered, 'how could she know that' or 'how is that connected to oysters', and yet, she would pull it off each time. It's a wonderful book, full of knowledge and enlightening to human readers who are interested in anything, or everything. That much, I know.
- Daniel Shvartsman
August 27, 2015
The Dead Ladies are going on tour!
Here are some events that I'll be doing once The Dead Ladies Project is out:
September 29, New York City
In conversation with Laura Kipnis
at Melville House
46 John Street, Brooklyn
7 p.m.
October 1, Chicago
good old fashioned house party
1926 W Erie
7 p.m.
October 5, London
reading
at BookHaus
70 Cadogan Place, Knightsbridge
6:30 p.m. (or you goddamn Europeans, 18.30)
October 12, Paris
reading, champagne, and launch party
at Berkeley Books
8 Rue Casimir Delavigne
7:30 p.m. / 19.30
October 15, Leipzig
cabaret! with opera singer Jennifer Porto! details to come
August 17, 2015
Image by Lois Mailou Jones
2015 Daphne Awards
The Keepers of the House by Shirley Ann Grau
Fifty years ago Shirley Ann Grau's novel The Keepers of the House won the Pulitzer Prize for fiction. Its pages convey a vivid portrait of the Howland family's prosperous, 150 year history in the Alabama back country. The central character of the novel is the family's modern day patriarch, William Howland, but it is William's black housekeeper, Margaret, with her quiet dignity and inscrutability that captivates the reader. William finds eighteen year old Margaret living destitute in the county's swampy woodlands and persuades her to follow him home. She becomes his housekeeper and after a short time, his mistress and the mother of his children. Although her and William's relationship is one of mutual respect and intimacy, Margaret never asserts herself as more than the Howlands' hired help. Theirs is a discreet partnering, the nature of which they neither offer nor are called to account for due to William's stature in the community: "And he was a Howland, the real Howland, best blood in the county, best land, and most of the money."
Grau's descriptions of the slow rhythms and steadfast ways of the Howlands' ancestral home and nearby small town of Madison City create a palpable sense of place and time.
All in all the Howlands thrived. They farmed and hunted; they made whiskey and rum and took it to market down the Providence River to Mobile. Pretty soon they bought a couple of slaves, and then a couple more. By the middle of the century they had twenty-five, so it wasn't a big plantation; it wasn't ever anything more than a prosperous farm, run pretty much along the lines of the Carolina farms the first William Howland had seen. There was cotton, blooming its pinkish flower and lifting its heavy white boll under the summer sun; there was corn, soft-tasseled and then rusty as the winter cattle grazed over it; there was sorghum to give its thin sweet taste to the watery syrup; there were hogs whose blood steamed on the frozen ground in November; there were little patches of tobacco, moved each two years to fresh clean virgin ground.
So central is setting to the novel's direction and its characters' motivations that comparisons to William Faulkner and his Yoknapatawpha County are unavoidable. And in this place and time, no amount of family discretion can hide the fact that the children of William and Margaret are conspicuous reminders of the fear and prejudice that divide black and white.
I looked at this child that my grandfather and Margaret had produced. You could see both of them there. The heavy boned figure was my grandfather, all Howlands had those heavy stooped shoulders, and the same shaped head. And the blue eyes were my grandfather's too. Robert looked like my grandfather, feature by feature, but there was a mist of Margaret spread over everything. There was nothing of hers you could put your finger on and say: that came from Margaret. She was everywhere, in his face, in his movements, intangible but all-present, as much as her blood running in his veins.
The Keepers of the House
does not provide the stylistic innovations or emotional urgency of some of its Daphne competitors like Lispector and Leduc, but Grau eloquently makes use of her bigger than life characters and setting to tell the Howlands' tale as it would have been passed down to each generation.
Everyone tells stories around here. Every place, every person has a ring of stories around them, like a halo almost. People have told me tales ever since I was a tiny girl squatting in the front door yard, in mud-caked overalls, digging for doodle bugs. They have talked to me, and talked to me. Some I've forgotten but most I remember. And so my memory goes back before my birth.
Lori Feathers is a freelance book critic. Follow her on Twitter @LoriFeathers
July 27, 2015
Image: Jules Pascin, Hermine David and a Friend
2015 Daphne Awards
Dancing Lessons for the Advanced in Age by Bohumil Hrabal
The first thing to address when talking about Dancing Lessons For The Advanced in Age, a thing that is in its way trivial to the whole endeavor and yet also the very essence of the book's modus operandi, and ultimately the first thing you should consider when deciding if you want to read this book, is the fact that Bohumil Hrabal wrote Dancing Lessons For The Advanced in Age as one long, never actually completed sentence, an old man's rambling monologue. Trivial because the sentence is just the form, and form does not matter as much as content, and because if we imagine some cruel editor going in after the fact and replacing spliced commas with periods, capitalizing where appropriate, and then adding an author's note at the beginning or end of the text which says something like, "And then at last the speaker inhaled and took a drink, stopping the stream of stories and sayings for the first time," it's not totally clear that the final impression would be any different. But it's also the essence of the story, both because an author exercising this gambit is by intention making it the essence of the story, and also because the narrator's speech does suit the half pause, the constant connection of things that have no right to be connected, and by the time I reached the last 20 pages (out of 117, not so incredibly long!), the momentum did overcome me and any remaining resistance I felt to the form. If you're the sort of person who breaks out in hives when contemplating overtly modernist works, if Jose Saramago or William Faulkner cue night terrors, you should probably avoid this book. Anyone with a zeal for prescribed anarchy, though, may enjoy this.
Hrabal's narrator is an old man. A product of the late Hapsburg Empire, he has been a soldier, a shoemaker, a brewer, and, per his self-admission, a proud and regularly practicing bachelor. The novel is the recollection of his life, given to a group of young ladies -– and whenever the narrator mentions ladies in the plural, he may be referring to ladies of the profession, though he only directly mentions brothels a few times. Not meant to be a straight chronological retelling, the story proceeds from 'the days of the monarchy' to the relatively mute backdrop of Czech-led communism (the book being published 4 years before the Prague Spring of '68), and stuffs details and asides into every corner.
And what a life he's led! A life full of suicides and executions; of ladies and romancing and the European Renaissance; of the poet Bondy, Anna Nováková's dream book, and Batista's book of sexual hygiene; of severed hands that fly through the air to give authority figures a slap; and of the narrator being the hero. For example:
'anyway, the Jewish beauty sitting and waiting for the first Saturday star to come out blushed bright red and whispered to me, I'm not as pure as I might be either, so I was a hero once more, I went with an embezzler's daughter too, not many men can claim that,'
Or:
'one was caught misappropriating funds and, as was the fashion in those days, put a Browning to his head, only the ruling class used Brownings for the purpose,"'
Or:
'but as our late mayor used to say when he came into the bar to see whether the beauties there had beautiful calves, Anyone can get it for money, it takes a real virtuoso like you to pull it off free of charge, so I went at it like the officers, Men, Lieutenant Hovorka used to say, you've got to go about it with kid gloves, think of it more like sharpening a pencil than thrusting a bayonet,'
The spirit of the novel is one of lewd digression. The narrator is crude but charming, and maybe most of all, pitiable. One can imagine the ladies sitting there and laughing politely, tittering, and rolling their eyes in succession as he draws himself to his next boast. One hears the lament for the lost Hapsburg Empire; not in a political way, but in a nostalgic, 'the way things used to be' way. When the narrator was young and spry and could hope for more. "Mr Batista's book says a twenty-year-old beauty gives any healthy young man a charge though she's no more use to an old man than an overcoat is to a corpse," he says towards the end. Which leads him to recall an officer cussing out a soldier with a bloody overcoat, naturally.
Dancing Lessons for the Advanced in Age is an atypical novel, but not one without peer. Modernist names like those above come to mind, but also Central or Eastern European livewires like Venedikt Erofeev and Witold Gombrowicz. The book is also something like a sequel to The Good Soldier Svejk, as if Svejk had returned to the bar 40 years after the war and affirmed that yes, he was in on the joke, or at least he thought he was, which leads to an even bigger, sadder joke.
Dancing Lessons for the Advanced Age is an incomplete sentence, 117 pages long. Once caught in Hrabal's slipstream, I found it to be entertaining and transporting, evoking an awful, lovely world now lost. I was also relieved when, at last, the narrator took a breath.
by Daniel Shvartsman
July 16, 2015
Image by Brassai
2015 Daphne Awards
Last Exit to Brooklyn by Hubert Selby, Jr.
Here in the USA it's not often that we read a novel, or see a movie, whose plot does not come with a silver lining. Whether it's the popular culture or simply our own ethos, we generally expect at least a semi-sweet, if not storybook ending. That is why Last Exit to Brooklyn, by Hubert Selby, Jr. a true literary masterpiece, can be a difficult book to read.
Selby, who passed away in 2004, ultimately achieved his happy ending as a successful writer despite facing a myriad of issues including lifelong health problems due to TB. His writing, however, is not filled with silver linings. Instead, his beautiful and haunting prose captures the lives and despair of a specific population, in a specific era, without trying to provide an upside to the reader. The despair in Last Exit to Brooklyn, I have to admit, was hard to take at times until I realized what a treasure the book was. As I made my way through the connected stories, I realized that this work was truly akin to a fantastic piece of art. And art is not necessarily meant to make us happy; it is meant to open our eyes and inspire us to think. Through vivid images and a unique writing style, Selby sets up interlocking scenes that captivate and leave lasting impressions rivaling the most lauded paintings at MOMA and Metropolitan Museum of Art.
Last Exit to Brooklyn was one of the most pivotal literary works of the 20th century not only for its honest portrayal of pockets of poverty and despair, but because of Selby's artistic approach to writing. It is clear that Selby viewed the open page as a blank canvas, and letters as his paint. It is said he used a "/" instead of a contraction, spelling a word like "can't" as "can/t," because it was an easier thing to do while typing long manuscripts. Nevertheless the "/" definitely helps give his writing a hard edge, which is interesting for a tactic first employed for mere convenience. Selby is also masterful in creating visuals with lasting impact, such as the one at the very end of the book's section titled "Strike," which leaves a man broken and bloodied and hanging luridly from a billboard. Last Exit to Brooklyn's stream of consciousness writing is also at its best in "The Queen is Dead," which gathers momentum as the page wraps in lines from Edgar Allen Poe and the sweet sound of Italian Opera to bring the story (figuratively and literally) to its climax.
Ultimately, there are many reasons to read -- and praise -- Last Exit to Brooklyn. It's a history lesson about what certain parts of Brooklyn used to be like in the 1960s. Selby's open portrayal of sex, violence, and drug-use in Last Exit to Brooklyn was groundbreaking and enabled future writers to create wonderful works of literature without fear of rebuke. Still, the most important thing that Last Exit to Brooklyn and Selby achieved was creating a new brand of storytelling. Sometimes it makes more sense to break the commonly accepted rules of grammar to communicate your point to the reader. Sometimes it makes sense to create unbearably dark moments that make the reader turn from the page. After all, Last Exit to Brooklyn is a rare work that can take us into the extremes of darkness while enabling us to see a kind of beauty we can rarely see in the light of a silver lining.
by Beth Mellow
June 22, 2015
Image by Norman Mejía
2015 Daphne Awards
Arrow of God by Chinua Achebe
"When two brothers fight a stranger reaps their harvest." It's the most prophetic line among the many Igbo phrases used in Achebe's third novel, set in a collection of villages in 1920s Nigeria. Here the local gods are as real as the ground, the yams, the trees, and the firmly-established if mystifying presence of the white man. At the centre of this world is aging patriarch Ezeulu, who doesn't need to have read King Lear to know that aging patriarchs do badly in changing times.
Ezeulu is the arrow of the title, the Chief Priest of Umuaro. He is canny enough about the British administrators to have made connections among them, to the point of sending one of his sons to the Christian church to acquire their knowledge. Ezeulu is a powerful man, and power recognises power. But the ultimate conflict of his story isn't between the coloniser and the colonised. While the British characters have moments of poignant buffoonery, they end up as supporting actors to the central drama. Instead it is in the hearts of his peers that Ezeulu and his god lose purchase, as the sacred serpent who gets crammed into a tin footlocker never regains its full divinity.
In a couple of hundred pages Achebe recreates Ezeulu's disappearing world, mercifully sparing the reader the typical historic novel's habitual long, italicised descriptions of every single bleeding kitchen appliance. There's a lot of wry humour (enjoy this top-notch slice of slut shaming: "Every girl knew of Ogbanje Omenyi, whose husband was said to have sent to her parents for a machete to cut the bush on either side of the highway which she carried between her thighs"), particularly when Achebe contrasts the village squabbles that beset Ezeulu's compound with the clunky social mores of the white 'coasters' fretting over dinner chit-chat.
Set half a lifetime after the events of Things Fall Apart, Arrow of God shows how a small fracture in a complex and seemingly robust system of belief is enough to unsettle lives and loosen hearts. Gods fall, just as men can, whether they have a gift of prophecy or not.
Margaret Howie can be found at @infamy_infamy
June 9, 2015
Image: La Garconne by Jeanne Mammen
2015 Daphne Awards
Clarice Lispector's The Passion According to G.H. (tr. Idra Novey)
New Directions
The Passion According to G.H. is an artistic expression of existentialism, a mystical struggle on what it means "to be." G.H., the novel's only character (apart from an unnamed cockroach that takes on profound significance), is a female sculptor living alone in a city high-rise. Sitting at her breakfast table she contemplates her identity:
…I'd transformed myself little by little into the person who bears my name. And I ended up being my name. All you have to do is see the initials G.H. in the leather of my suitcases, and there I am.
...I exude the calm that comes from reaching the point of being G.H. even on my suitcases. Also for my so-called inner life I'd unconsciously adopted my reputation: I treat myself as others treat me, I am whatever others see of me. When I was alone, there was no break, only slightly less of what I was in company, and that had always been my nature and my health. And my kind of beauty.
G.H.'s inner struggle about who she is reaches a crisis point when she opens a wardrobe and comes face-to-face with a cockroach:
Nothing, it was nothing -– I immediately tried to calm down from my fright. I'd never expected in a house meticulously disinfected against my disgust for cockroaches that this room had escaped.
When G.H. squashes the bug in the door of the wardrobe and the thick white insides of the dying insect begin to ooze from the crack in its hard shell, her transfixed horror of the roach gradually evolves into identification with it:
…I'd looked at the living roach and was discovering inside it the identity of my deepest life. In a difficult demolition, hard and narrow paths were opening within me.
...The narrow route passed through the difficult cockroach, and I'd squeezed with disgust through that body of scales and mud. And I'd ended up, I too completely filthy, emerging through the cockroach into my past that was my continuous present and my continuous future.
A transformative shift in the way that G.H. thinks about herself and her place in the world has taken place and she realizes this with apprehension:
…for now the metamorphosis of me into myself makes no sense. It's a metamorphosis in which I lose everything I had, and what I had was me -– I only have what I am. And what am I now? I am: standing in front of a fright. I am: what I saw. I don't understand and I am afraid to understand, the matter of the world frightens me, with its planets and its roaches.
As evidenced by the book's title God and the divine are prominent in G.H.'s thinking. So much so that at one point she is convinced of the necessity to become one with the body of the roach as a type of communion:
…redemption had to be in the thing itself. And redemption in the thing itself would be putting into my mouth the white paste of the roach.
Lispector's novel is remarkable in its ability to precisely convey the deepest thoughts in G.H.'s inquisitive and restless mind. It is a brave, honest and self-effacing look at one woman's struggle for self-identification. And, it is nothing short of a groundbreaking literary work.
Lori Feathers is a freelance book critic. Follow her on Twitter @LoriFeathers
June 2, 2015
Hi! How's it going?
I meant to post this yesterday, but then I died of tuberculosis in a very 19th century in a corset kind of way (read as: I have a minor sore throat) and so didn't get around to it.
We just wanted to let you know that after 13 years of monthly issues, of going into the weird and wonderful far reaches of literature, that we are switching to a bimonthly publication. Which means, no issue this week, but we'll return the first Monday in July.
Nothing will really change except the frequency. And this is only because, you know, we're old now. We have to take vitamins just to stave off full organ failure every day, we are experiencing bone density loss. I am speaking for myself and for Charles here. His bone density is for shit.
But we are still committed to writing about the books that kind of sort of no one else is. We're still going to bring you Mairead Case's reading diary. We're still going to do the Daphne Award thing. We're just going to do it at a slower pace more suitable for our elderly bodies.
Honestly, I can barely believe we've kept it up this long. Thirteen years! It was our anniversary last month. Had I known this was going to be something that followed me around through the entirety of my adult life, I would have named it something more dignified, I think. Anyway. If you are interested in writing for the more mature, where-did-I-put-my-glasses-oh-right-I-don't-even-wear-glasses version of Bookslut, do please get in touch. We are always looking for new reviewers, columnists, and feature writers.
And I can promise when we return in July a rowdy interview with Helen Garner, Mairead Case contemplating Djuna Barnes, and other entirely good things as well.
May 25, 2015
Image: White Azaleas by Romaine Brooks
We'll be posting some informal takes on the books from the Daphne Awards longlist over the coming weeks. First up: Lori Feathers reads Violette Leduc's The Bastard.
Violette Leduc's The Bastard is a wonder -- a "fictional" autobiography written in the early 1960s in which Leduc, an intellectual, a fashion journalist and a bisexual, draws upon her life in Paris and its environs during both world wars and the period in between. It is told with astringent honesty and humility:
I didn't dare cry out that we were two monsters of indifference safe by our fireside. On my Aryan maiden's helmet there perched a parrot that would keep croaking: how lucky that we're not Jews, how lucky that we're not Jewish at this moment. Having been suppressed, reduced to zero at birth by members of the wealthy classes, I was by no means unhappy, now we were at war, to see the rich being forced to escape into the Unoccupied Zone. It was only in a Paris stripped of all its really able people that I, an office mediocrity, was able to write editorials for the ladies and young girls who needed something to read in the Métro as a distraction from their work. At night I dreamed that the war was over, that the people with real ability had returned, that I was scurrying like a mangy dog to the refuge of an unemployment bureau. I would wake up soaked with sweat, convince myself with a stammering voice that it was a nightmare, then fall asleep again. (p. 348)
Regarding her own bisexuality, Leduc's transparency is extraordinary given French society's discriminatory attitudes toward homosexuals and bisexuals in the early 1960s when Leduc was writing The Bastard:
Isabelle stroked my side. My flesh as she caressed it became a caress, my flank as she stroked it sent a soft glow seeping down into my drugged legs, into my melting ankles. My insides were being twisted, gently, gently.
Like the most intricate of etchings, the precision of Leduc's descriptions seem almost otherworldly:
I can still see the cemetery… It is a garden run wild in which singing is forbidden. Here the urns are never bored. They receive their guests. Bustling ants and slow, hermetic snails. The wreaths look like men who have huddled to the ground in sleep, just where they fell. The place is a plentitude of pale purple, gray, and violet, all faded by the harshness of the weather. Grasshoppers leap onto the pearls of the wreaths. The porcelain flowers, miniature holy-water stoups pressed one against the other, collect the raindrops in their petals. One feels the flowers made of cloth were cut from the tear-soaked shirts of mourning wives. As for the dates, as of the names… one reads, one deciphers, one sees the marks of time's eraser. (p. 388)
Leduc's language uses repetition and opposition in a measured, pleasing way, devoid of gimmickry:
I changed trains at D, in the cold, in the dark night. The station near the school, the streets outside the school, the school itself had all been spirited away. I was coming to see Hermine. I got up into a nice old compartment in the local train and admired my felt hat, my topcoat, the collar on my man's shirt, my gloves, and my suitcase, picked out with my mother's help at L'Innovation on the Champs-Élysées. I tidied myself up. The dilapidated glow of the light bulb threw its light far beyond my hat, far beyond the collar of my shirt, far beyond my pail beige suitcase (p. 146)

…the workers shouted heart-warming good nights to one another. They were dispersing, but they still were joined together by the well-earned rest they would all be sharing next day. (p.147)
For its honesty, its place in French social and cultural milieu, and its simply beautiful writing The Bastard merits serious consideration to win the 2015 Daphne nonfiction prize.
Lori Feathers is a freelance book critic. Follow her on Twitter @LoriFeathers.
April 29, 2015
While we're working on the Daphnes, I should mention that I got some postcards made for the wonderful cover art for my upcoming book, The Dead Ladies Project. If you'd like one, just email (jessa at bookslut dot com) your address, and I'll send it. (International addresses okay.) Otherwise I hope you all are safe and happy wherever you are.
April 20, 2015
Image: Cornucopia by Lee Krasner
So here we are, readying for a new round of the Daphne Awards. The deciding factor was the number of emails from people who had only heard of last year's winner, Tarjei Vesaas's The Ice Palace, falling madly and deeply in love with it, because of the award. Like I did. So yes, let's find another Ice Palace.
But, like last year, we need help fleshing out the list of potential nominees. The year under consideration is 1964, because we are playing by Pulitzer rules. If you know of a (good!) book published in 1964 in its original language, please let me know. Please note that we could only find ONE poetry book published by a woman in 1964, surely there were some fucking others out there somewhere.
We have not yet decided if we are going to do the Children's category again this year. If we don't, we will give some sort of award to "All children's books released in the year 1964 that were not The Giving Tree because fuck The Giving Tree."
At any rate, here is what we have thus far, please let us know of any gaps.
Fiction
Fables for Robots by Stanislaw Lem
Last Exit to Brooklyn by Hubert Selby
Herzog by Saul Bellow
Keepers of the House by Shirley Ann Grau
Arrow of God by Chinua Achebe
Passion According to GH by Clarice Lispector
Nova Express by William S Burroughs
Black Hearts in Battersea by Joan Aiken
Italian Girl by Iris Murdoch
The Defense by Vladimir Nabokov <-- REMOVED (pub date in original language 1930)
Short Friday by IB Singer
The Ravishing of Lol Stein by Marguerite Duras
The Search by Naguib Mahfouz
Weep Not, Child by Ngugi Wa Thiong'o
Dalkey Archive by Flann O'Brien
Dancing Lessons for the Advanced in Age by Bohumil Hrabal
Come Back Dr. Caligari by Donald Barthelme
Bastard by Violette Leduc
Old Man and Me by Elaine Dundy
Edited to add:
The Tenant by Roland Topor
Out by Christine Brooke-Rose
Albert Angelo by BS Johnson
The Sixth Sense by Konrad Bayer
Second Skin by John Hawkes
The Shadow of the Sun, A.S. Byatt
The Little Girls, Elizabeth Bowen
Silk and Insight, Yukio Mishima
Sometimes a Great Notion, Ken Kesey
Nothing Like the Sun, Anthony Burgess
Flood: A Romance of Our Time, Robert Penn Warren
The Valley of Bones, Anthony Powell
The Chill - Ross Macdonald
The Fiend - Margaret Millar
Nonfiction
An Area of Darkness by VS Naipaul
Colonialism and Neocolonialism by Jean Paul Sartre
Games People Play by Eric Berne
Giordano Bruno and the Hermetic Tradition by Frances Yates
Letters to Malcolm by CS Lewis
A Moveable Feast by Ernest Hemingway
Nigger by Dick Gregory
Three Christs of Ypsilanti by Milton Rokeach
The Oysters of Locmariaquer by Eleanor Clark
Because I Was Flesh Edward Dahlberg
Shadow and Act by Ralph Ellison
A Very Easy Death by Simone de Beauvoir
Poetry
For the Union Dead by Robert Lowell
Lunch Poems by Frank O'Hara
The Cantos by Ezra Pound
77 Dream Songs by John Berryman
The Sonnets by Ted Berrigan
Hands Up! by Ed Dorn
Roots and Branches by Robert Duncan
O Taste & See by Denise Levertov
Language by Jack Spicer
Edited to add:
Flower Herding on Mount Monadnock by Galway Kinnell
The Whitsun Weddings by Philip Larkin
Events and Wisdoms by Donald Davie
The Moth Poem by Robin Blaser
Nightmare Cemetery by S. Foster Damon
Flowers for Hitler by Leonard Cohen
Expressions of Sea Level by A. R. Ammons
The Circle Game by Margaret Atwood
Inventory by Frank Lima
Flowers: A Birthday Book by Florence Ripley Mastin
Figures of the Human by David Ignatow
Man Does, Woman Is by Robert Graves
Death of a Chieftan by John Montague
Requiem for the Living by Cecil Day-Lewis
The Bourgeois Poet by Karl Shapiro
Sleeping with One Eye Open by Mark Strand
The Beautiful Days by A. B. Spellman
Rediscovery and Other Poems by Kofi Awoonor
From the Darkroom by Madeline DeFrees
Recoveries by Elizabeth Jennings
City Sunrise by Judith Wright
April 15, 2015
Image: Five Day Forecast by Lorna Simpson
"Authors are not always protagonists and first person doesn't guarantee intimacy, but sometimes Acker lights a match. She taught me that sometimes, a character speaks and so defies time and space. A character -- a person -- disrupts. The social-political energy is what changes, not the physical space or the characters." Mairead Case writes about (re-)reading Kathy Acker's Great Expectations in the March issue of Bookslut. With the release of I'm Very Into You, this is a good time for reading and re-reading Acker.
So does the "I" in I'm Very Into You guarantee intimacy? Do the emails exchanged between Kathy Acker and McKenzie Wark reveal Kathy Acker the person, instead of the persona?
I know what you mean about slipping roles: I love it, going high low, power helpless even captive, male female, all over the place, space totally together and brain-sharp, if it wasn't for play I'd be bored stiff and I think boredom is the emotion I find most unbearable... [...] I know what you mean about slipping male/female I never know which one I am I used to get all worried about myself, I should make decisions, announce a name, and at some point I just gave up 'cause it's too difficult [...]
- Kathy Acker, from I'm Very Into You by Kathy Acker & McKenzie Wark | BOMB Magazine
Chris Kraus wrote for The Believer about Acker's work, about her life, about her other collaborations and interactions, notably those with Alan Sondheim.
Writing in the first person about her encounters with recognizable lovers and friends, Acker was frequently praised for the "vulnerability" of her remarkably transparent style. But it was a constructed vulnerability. Her texts and her persona were ingeniously controlled and conceived. As her career and reputation advanced, she became increasingly guarded, reshaping her past in numerous profiles and interviews in ways she believed would enhance her credibility. The Acker who, parodying herself as Every Punk Girl, declared, in Blood and Guts in High School, "I have to work as hard as possible so I can get enough fame then money to get away from here so I can become alive," was not the middle-aged woman who, after achieving precisely those things, we find shyly disclosing to Wark: "…I do want to sleep with you again… I'm not very good at total ambiguity… I'm very into you." The awkwardness of the correspondence is truly awkward, and it's precisely this quality that makes the book feel so contemporary.
- Chris Kraus, Discuss Rules Beforehand | The Believer
For VICE, Lauren Oyler takes a closer look at how Acker and Wark's correspondence has created "an intimacy that is quintessentially email."
Avant-garde intellectuals—they're just like us! Acker moves on to the juicy stuff—"What do you like best sexually?", "What turns you on in women when you're in bed with one?", "How to give the best blowjobs?"—and then ends this message (after a brief explainer on Blanchot) with a self-conscious shield against rejection, also very familiar: "You'll probably hate me after all these questions anyway."

It feels petty to ascribe so much significance to a form of writing we often produce automatically, without much thought, but that's exactly why this book is so personal—emails contain the breadth of the automatic and the depth of the confidential (and they're often composed when you're vulnerable, drunk). I've not yet enjoyed a relationship in which I gave myself over to the sharing of Gmail passwords—and I don't know if that's something anyone does—but it seems like the final frontier of closeness. Until then, I guess I have a crush on Kathy Acker. I'm Very into You disrupted all my dismissive notions of her as a necessarily inflammatory radical who just wasn't my thing and made me feel like I was understanding something beyond her public persona. Unfiltered access to Acker's emails, even—or perhaps especially—this small sample, fabricates a relationship with her that's very weird, but only because it's a pretty normal thing we all go through, liking someone more as we get to know them. Of course Wark didn't hate her after all those questions. I don't see how anyone could.
Lauren Oyler, The Weird, Sexy, Touching Emails of Writer Kathy Acker | VICE
Over at The Hairpin, Haley Mlotek and Emma Healey write about and around I'm Very Into You, emulating its form. In long, digressive emails they discuss the book and what the publication of such emails means for us today, when most of our written communication is online. From one of Emma Healey's emails:
I'm as boringly neurotic about technology as any other dumb privileged millennial, but anxiety about monitoring and screens and whatever aside, I think I love the idea that right now, more than ever before in human history, we're all in the constant process of compiling these incredibly complex and intricate and banal and lovely archives of ourselves—texts, emails, chats, etc.—just by virtue of moving through the world. And yesterday at the bar, as I was explaining all that junk about how I think ghosts are probably just nice, normal people to my (v. patient) friend, I realized that those ideas, those comforts, are twinned. You leave behind an archive; people read your banal everyday stuff, people put your emails in a book and then other people you've never met re-read that book again and again, mapping your insecurities and neuroses onto their own, testing out the places where they overlap. Your day-to-day still exists out there in the world, suspended. It keeps living even though you don't. Your presence gets to be diffuse; nobody quite stays in their lane. Death is not the end.
Emma Healey and Haley Mlotek, Blood and Guts in Emails | The Hairpin
Whatever worries one might usually have about how the legacy of female writers and artists is handled seem to dissolve when it comes to Acker's work. Maybe this is due to her persona, maybe this is due her hybrid style, but the publication of these emails doesn't seem exploitative or intrusive.
It should also be noted that this is not the first time that Acker's correspondences have been posthumously published. In 2004 Dis Voir of Paris published the British writer and artist Paul Buck's Spread Wide, described as a collaboration between himself and Acker, "using as source the raw materials of their correspondence from the early eighties when Acker was writing Great Expectations and trying to leave America For London." Buck describes the project as his "homage" to Kathy, done "to reflect my sadness at her death, and also to continue with aspects of mischievous behaviour that both she and I liked." Buck had to seek permission from Viegener on behalf of Acker's estate to publish Spread Wide and found that Viegener "responded immediately with pleasure, kindness and his permission, understanding the spirit of this project." Both Buck and Viegener seek to honour Kathy by resisting the ossification of her image, by multiplying the possibilities of her texts.
Hestia Peppe, I'm Very Into You – Kathy Acker & McKenzie Wark | Full-Stop
April 6, 2015
Image by Hannah Höch
I've been going back and forth about whether to restart the Daphne Awards for this year. We had a lot of fun last year, but it's a lot of work. And I promised publishers I would write two more books and they are both due this year. And I was kind of looking forward to the possibility of taking a fucking nap in 2015, at least one.
Then I was reading all of the outrage about the Tournament of Books this year, and remembered how we do get emotionally invested in these awards, we want greatness to be recognized, we want things that we emotionally invest in to be celebrated.
In 1965, the books rewarded were mixed. Poetry went to John Berryman's The Dream Songs, a good decision in a tough year. Others eligible: Lowell's For the Union Dead, Amiri Baraka's Dutchman & the Slave, Denise Levertov's O Taste & See, Jack Spicer's Language.
The National Book Award gave its nonfiction prize to Eleanor Clark's Oysters of Locmariaquer, which I was kind of surprised by. Beautiful book, yes. But its competition for that year includes Hemingway's A Moveable Feast, Dick Gregory's Nigger, The Three Christs of Ypsilanti, and Frances Yates's Giordano Bruno. Which is when I start to get into trouble, because I think, oh man, how wonderful would it be to have an excuse to read all of these gorgeous books, plus the Simone de Beauvoir memoir of her dying mother and Evelyn Waugh's memoir, how great how great.
Fiction is just a nightmare of excitement and wonder, in that now I've cursed myself into really probably doing these awards again, now that I've seen the books. It's predictable that Saul Bellow's Herzog took the NBA that year, because that novel seems so dull next to who else had books out that year: Hrabal, Lem, Clarice Lispector, Duras, Achebe (actually this was the beginning of the Nigerian literary boom), Violette Leduc, Elaine Dundy, Joan Aiken, Burroughs and Selby.
So what do you guys think? Who wants to go back 50 years in time with me and see what the hell was going on back then?
March 25, 2015
Minor national bodies of literary works can only become relevant if they're largely translated into English. It's pointless to resist this reality. Delusional even.
"You say that the fall of language occurs when people start taking their own culture - e.g. books written in their own language - less seriously than what is imported from the English-speaking world." – Corinna Pichl in her interview with Japanese writer Minae Mizumura on her book The Fall of Language in the Age of English. Translations do dominate the book market here in Romania and that is indeed a sign that we don't take our culture seriously enough, but I'm interested in how that might also be a comment on the value (or lack thereof) of local contemporary literature. And the fact that so very few Romanian books get translated into English – can we really chalk it all up to a disinterest from the English-speaking publishers / audience or is it that not that many books are worthy of the effort involved in getting such a book translated and published?
Japanese literature, on the other hand, has a privileged position on the international book market. (It would be interesting to see some numbers: in non-English-speaking countries, how many Japanese books are translated directly from Japanese and how many are translated from English, as it is sometimes the case with other languages?)
For more on the influence of English on the Japanese language, but also on the difficulties of translating Japanese, here are a few suggestions:
In Japanese English: Language and Culture Contact, James Stanlaw explores the use of English in Japan both from a historical and from a modern perspective.
Twenty years later, John Dougill revisited his 1987 text "English as a decorative language:"
The content of decorative language, as the original article identified, is full of dreamy thoughts and the yearning for individualism. This goes together with the national cult of the cute. 'Nature's wind: I feel like relax', says a shopping-bag. 'It's warmth and gentleness to relieve one's mind', replies a toilet seat cover. 'Hello Tomorrow. I only wish to provide you with strength', adds a photo album. 'Natural high: I feel like relax', responds a bag. The dialogue is filled with pleasantries, as is Japan's daily life. Harmony is the guiding principle. The concern is with associations.

The emphasis on mood rather than meaning, I now realise, is characteristic of the culture as a whole. You see it in television dramas, and it is a keynote of Japanese literature where writers like Kawabata spend whole novels in the creation of atmosphere. It is evident too in film, where a director like Mizoguchi is concerned to evoke a sense of pathos. It is this emotional element which distinguishes Japanese advertising from its Western equivalent, where the emphasis is on informing. It makes me think decorative English should be treasured as a form of national expression.
John Dougill, Japan and English as an alien language | English Today (Vol. 24, Issue 1, March 2008)

Considering that Haruki Murakami's books have been so widely translated, his work might be the perfect case study for the particularities of translating from Japanese.



You've mentioned that the nuances of Japanese food are sometimes obscured in translation. What else gets lost or warped?




I hope nothing important gets obscured in translation, of course, though in 1Q84 even the title itself presents a challenge since in Japanese the number 9 is pronounced "kyuu." Also some day-to-day things that Japanese take for granted were difficult--the nuances of how one addresses another person, the suffixes (-san and -kun in particular) that are affixed to names, and the level of intimacy they convey. Not to mention plays on words.




Jay Rubin, in Making Sense of Japanese, broaches the stereotype that Japanese is more imprecise and mysterious than English.




There's a generalization out there that Japanese is somehow imprecise or vague compared to English. I don't buy it. Japanese communicate as well as anyone, and a writer like Murakami—though the overall atmosphere of his work may be dreamlike or surreal at times—lays out his ideas clearly.



Philip Gabriel interviewed by Alex Hoyt, How Haruki Murakami's '1Q84' Was Translated Into English | The Atlantic



Still, I can't help but wonder if the translation of literature, where the strengths and even personality of the original are embedded in the language, is futile, however heroic. "When you read Haruki Murakami, you're reading me, at least ninety-five per cent of the time," Jay Rubin, one of Murakami's longtime translators, told me in Tokyo last month, explaining what he says to American readers, most of whom prefer to believe otherwise. "Murakami wrote the names and locations, but the English words are mine." Murakami once told me that he never reads his books in translation because he doesn't need to. While he can speak and read English with great sensitivity, reading his own work in another language could be disappointing—or worse. "My books exist in their original Japanese. That's what's most important, because that's how I wrote them."



Roland Kelts, Lost In Translation? | The New Yorker
And if you're sick and tired of Haruki Murakami, the latest issue of Words without Borders is dedicated to new writing from Japan: "On Memory."
March 6, 2015
Image by Ferdinand Hodler
Despite last year's visible progress concerning transgender issues, we can't pretend we live in a post-gender society / culture. Not when we're still expected to perform our assigned gender, not when a phrase like "battle of the sexes" (which I thought we left somewhere in the '90s, in the pages of women's magazines) is making a comeback. And definitely not when masculine anxieties are reaching new heights (or new lows - depending on how the anxiety is expressed). It's especially this anxiety around masculinity that makes Laura Kipnis's Men: Notes from an Ongoing Investigation relevant and necessary even as we're trying to do away with the gender binary. John Wilmes has interviewed Kipnis for February's issue of Bookslut.
Before Men, Laura Kipnis had already given us The Female Thing, in which she argues the social progress of women is blocked by women themselves. By our incapability to decolonize our minds.
Obviously, social progress is always a stop-start sort of affair. For one thing, the inner lives of the protagonists aren't always on the advance team, so to speak; social change goes whizzing past your ears, with the backwardish psyche – not always quite so amenable to change – bringing up the rear. It's sometimes been said that a colonized mentality far outlasted the political conditions of colonialism; Soviet Communism crumbled virtually overnight, but the inner apparatchik lives on. So too with female progress, it appears.

In other words, feminism came up against an unanticipated opponent: the inner woman. If something remains a little obdurate about female inequality after the last forty years or so of activism and protesting, obviously there's no shortage of external culprits to hold accountable: the Media, the Old Boys' Club, the Double Shift. And then we have the culprits closer to home. No, not men (though that's pleasantly self-exonerating) – I'm speaking of the collaborator within. Not to point fingers, but without substantial female compliance, wouldn't masculine privilege pretty soon find itself crammed in with all the other debris in the trash can of history? When it comes to male power or female subjection, or whatever you want to call the current arrangement between the sexes, the complicity on the part of women themselves is… well, let's just say it's "complicated."
Laura Kipnis, The Female Thing: Dirt, Envy, Sex, Vulnerability
One of the earliest articles that made me aware of what is now the toxic MRA discussed the difference between men's studies and male studies:
But ultimately the differences have to do with radically different notions of what it means to be a man in the first place.

The people in men's studies, like those in women's studies, take a mostly sociological perspective and believe that masculinity is essentially a cultural construct and that gender differences in general are fluid and variable. To Professor Kimmel, we live in a world that is increasingly gender-neutral and gender integrated and that this is a good thing for men and women both. "That ship has sailed — it's a done deal," he said recently, dismissing the idea that men and women are as different as Martians and Venutians.

The male studies people, on the other had, are what their critics call "essentialists" and believe that male behavior is in large part biologically determined. Men think and act differently from how women think and act because that's how evolution shaped them. In the most extreme formulations of essentialism, men are basically still Neanderthals: violent, clannish, sexually voracious and in need of female domestication.
Charles McGrath, The Study of Man (or Males) | The New York Times
(Michael S. Kimmel's work, mentioned in this article seems worth checking out.)
Women are often stereotyped as the emotional ones, and men as rational. But, after the 2008 crash, the picture looked different, as Hanna Rosin wrote in an article in the Atlantic titled "The End of Men":
Researchers have started looking into the relationship between testosterone and excessive risk, and wondering if groups of men, in some basic hormonal way, spur each other to make reckless decisions. The picture emerging is a mirror image of the traditional gender map: men and markets on the side of the irrational and overemotional, and women on the side of the cool and level-headed.
Grayson Perry, The rise and fall of Default Man | New Statesman
In a review of Why Men Fake It, Jonathan M. Metzl wrote:
It's hard to be a man these days. For years, men enjoyed the trappings of hegemony unencumbered by guilt, reproach, or self-loathing. Men smoked like Don Draper, drank like Foster Brooks, and drove like Jimmy Dean. The world was theirs, and they paved American roads as pathways to their enjoyment. Men worked hard and dallied even harder. A plate of meatloaf, Lassie, and a chipper nuclear family waited dutifully at home until they returned.

Now, however, it takes a lot of work to keep things in order. This is not to say that the system is not set up for male privilege—indeed, the system slants in men's favor like never before. But a growing group of men apparently feel persistent anxiety that things are not as they were, that a golden age is lost. These men are being encroached upon by politics, public health, and a society that wants what they have.
Jonathan M. Metzl, Sequester This!: The Perils of Masculinity and the Truth About Sex | Public Books
It's always worth it to revisit Tony Porter's Call to Men.
The Mansplainer could be part of the gender typology mapped by Laura Kipnis. But such a chapter would have probably been redundant considering there's already Rebecca Solnit's excellent, often-cited Men Explain Things to Me.
February 26, 2015
Introducing Spolia's Newest Issue: Nemesis
Your nemesis is not your enemy.
Your enemy is a brutalizing force, a bulldozer that flattens you before you have enough time even to think about what is happening. Your enemy is indiscriminate, it cares nothing for you, only what you represent, or what you have, or what stands behind you. To an enemy, you are merely a nameless, faceless obstacle. The thing standing in the way of his victory.
Your nemesis, though, knows you. Holds you close with one arm while it undoes you with the other. Her poison is intimate. It was designed specially for you. Her hatred burns bright in her breast, and only your downfall, your complete annihilation, will please her.
And so with this new issue of Spolia, we explore this loving violence, and we start with the true story of the French artist Claude Cahun. While on occupied Jersey Island with her lover Marcel Moore, she became the Nazis' nemesis. She did not resist their infiltration with bombs and guns. She and Marcel got up close. They slipped notes into their pockets, they psychologically dismantled them. It wasn't the Nazis' deaths they wanted, but their defection, the breakdown of their entire religion and philosophy. For the first time, her prison letters appear here in English.
In Amelia Gray's "On the Lives of Ghosts," the ones we love and have passed on return to maintain their grip on our lives and psyches, keeping us from moving on and living our lives. And in Carolyn Son's "The Sound of Wings," it is a friend who finds artistic success while the narrator languishes that causes him to become so frail and brittle.
For our art portfolio this month, we have gone with society's nemesis, the feared yet compelling witch. The woman with total freedom (and magical powers) who can terrorize the straight-laced with just a glance. From Dürer to Carrington, the witch has been the artists' muse, and we present some of our favorites here.
As always, we hope you enjoy.
Just like Lucia Cowles – who reviews Yasmina Reza's Happy Are the Happy for February's issue of Bookslut – my first encounter with Reza's work was at the local theater. The play was Art. I remember finding it refreshingly funny and intellectually stimulating. It made me think of Bourdieu and his Rules of Art (even though I never did finish reading that book). My next encounter with her work was the film adaptation of God of Carnage, which meant breaking my no-Polanski rule and getting over my disgust with anyone who still chooses to collaborate with him. But it's been worth it – because as Lucia Cowles writes: "Reza is an exacting architect. Constraint, character depth, and specificity of language are the hallmarks of her work." And finally, thanks to this review, my next encounter with Reza's work will be Happy Are the Happy.
On the disconnect between our social lives, our interior lives and our private lives, Yasmina Reza says:
These are my three writing tools, my three inks, and not just in this book. I make a genuine difference between the private and this appendix that's the interior, this fold where we sometimes think the contrary of what we are experiencing, that place that is not shared and that we do not see in others. It's the place of solitude. That ontological solitude that means that we die alone, no matter what, despite the distracting strategies that are love, speed, staying busy. But it's also, in the weaving of writing, the place of withdrawal and of laughter.
Yasmina Reza interviewed by Christophe Barbier, Yasmina Reza: "J'écris en français, je suis de France" | L'Express (my translation)

On working with Polanski on the script for Carnage:
We worked together, in a small office in his Swiss chalet. We wrote the script very quickly, but that was all we focused on. When we had a disagreement, we would play out the roles to convince each other (we both have experience as actors). I loved those moments. There were not many drafts. We quickly came up with a version that satisfied both of us. Then there were some refinements of course. We added elements that didn't make it in the film later on (dialogue of people of the other end of phone calls) and then some touch ups after the translation (the script was written in French). The play was written to proceed in real time and Roman wanted to keep that principle. That obliged us to keep a strict framework. Even if there were a lot of changes, they remained within this framework.

God of Carnage is the only play of mine that I agreed to change the location of the story. And only for the US version! In my view, characters are conditioned, body and soul, by their place of origin. But James Gandolfini, who was preparing to play the role of Michael on Broadway, wanted to see if we could try a New York version. I like this actor a lot, so I accepted to try to transpose it to Brooklyn – a place that has a similar spirit to Paris. The result was positive and didn't betray the play. There were actually not a lot of changes other that the names of the places and a few marks.

Roman Polanski wanted to shoot the film with English-speaking actors. Since I had already had that experience with Broadway, I didn't object. That being said, I would not have had the same resistance to changes with a film, since films are inherently adaptations.
Yasmina Reza interviewed by Ray Morton, Carnage: An Interview with Yasmina Reza | Script
Wondering about the success of Art, Micheal Billington goes beyond the obvious explanation ("The obvious answer would be that it raises a whole series of unresolved questions about modern art."):
But I've long suspected the popularity of Art has to do with something else. It raises one of drama's eternal questions: how much truth and honesty human beings can stand. The play starts with Marc bluntly spitting out his views: it ends with Serge telling a necessary lie in order to preserve their relationship. Just like Molière in The Misanthrope, though without the same virtuosity, Reza is examining whether private relationships and public affairs depend upon a certain skilful hypocrisy. "Sincerity in society," Somerset Maugham once wrote, "is like an iron girder in a house of cards." And Reza's point, not unlike Molière's, is that we only continue to function as social beings by playing the accepted rules of the game.
Michael Billington, Blank canvas: the enduring appeal of Yasmina Reza's Art | The Guardian



In France, they call her humour Anglo-Saxon. She calls it Jewish. Others have described it as incisive, cruel, bitter, furious, narcissistic, compact, vicious and stinging. She does what her compatriots do best: she dissects the bourgeoisie with the playfulness and insouciance of a child discovering life by dismembering insects. She then crucifies her characters as a lepidopterist pins butterflies to a board. Anouilh carried out a similarly ruthless study of the French bourgeoisie only with more depth, as did French cinema through the pen and eye of Renoir, Chabrol, Truffaut and, more recently, Agnès Jaoui, whose work shares Reza's cruel sophistication.



Agnes Poirier, Yasmina Reza: 'Please stop laughing at me' | The Independent
Elaine Sciolino wrote for The New York Times about Yasmina Reza's complicated relationship with the press and the public: "'The interview is a game,' she said. 'I try to structure interviews in such a way that I say nothing. It's better for me to be mysterious.'"
January 27, 2015
I've been waiting almost two months to be timely in my whole-hearted recommendation of Yasmina Reza's new novel from Other Press, Happy Are the Happy. It's SO GOOD—like French Lorrie Moore: replace simmering angst and resentment in current romantic situation with affairs. Plus, it's short! Easy opportunity to finish a whole book for once in your life!
January 26, 2015
Matt Hartman writes for the January issue of Bookslut:
With the Arab Spring, the Occupy protests, and now the protests surrounding the killings of Michael Brown and Eric Garner, the idea (and the censure of the idea) of resisting structural inequality, oppression, and the abuse of political power is central to popular political discourse. It's in this light that John Merriman's recent book, Massacre: The Life and Death of the Paris Commune, begs to be read.
And now, merely two weeks after, how can one not read this book in the wake of the attack on Charlie Hebdo? Understanding the French context has become necessary and urgent. And if you think you've read enough "Je suis Charlie" / "Je ne suis pas Charlie" opinion pieces, maybe this is a good time to dive into history in order to better understand those very French traditions embodied by the principle of laïcité. The following is an eclectic set of links—it reflects my general confusion about both yesterday's France and today's France (in spite of years of following the French media).
For more on The Paris Commune, watch this Yale lecture, and listen to this BBC program about the feminist anarchist Louise Michel and her role in the Commune. (Carolyn J. Eichner is the author of Surmounting the Barricades: Women in the Paris Commune, but for a faster read, I recommend her essay: "'Vive la Commune!' Feminism, Socialism, and Revolutionary Revival in the Aftermath of the 1871 Paris Commune".
(It's also important to note that by separating the Church from the nation, the short-lived Paris Commune was a sure sign that a secular state was a possibility—and in 1905 it was finally a reality.)
Voltaire's name has been invoked over and over again in the aftermath of the attack on Charlie Hebdo, and his Treatise on Tolerance seems relevant here.
When trying to find that one essential book on laïcité and issues like immigration and Islam, the main issue is that today's French public discourse is mostly dominated by pseudo-intellectuals. So, are we supposed to flagellate ourselves (to borrow a word from Pascal Bruckner, who likes to talk of "l'auto-flagellation des Européens," as in: "Stop reminding us of our colonial past! Collective amnesia FTW!") and read something like Eric Zemmour's Le Suicide Français? Perhaps. For a genuine understanding, perhaps we do need to go through books written by men whose public personae could only elicit contempt. I particularly like this confrontation (no subtitles, unfortunately) between Zemmour and another writer described as controversial by the French media, Tariq Ramadan (his book on the Arab Spring, Islam and the Arab Awakening, is worth checking out).
The question that remains is: at what point does the principle of laïcité become an ideological weapon used against already marginalized citizens, citizens it's supposed to serve equally? More specifically: does a too rigid laïcité contribute to an even greater marginalization of French Muslims? Because if today's France is all about submission, and not negotiation, as Zemmour says, what hope is there for a progressive France that remains faithful to its foundation: liberté, égalité, fraternité?
January 23, 2015
Weekend Recommended Reading
-This week in Smart Peter: he introduced me to Agnès Varda. Here's a Believer interview with (essentially) her from 2009:
Six journalists sit around, drinking tea and coffee, all poised to interview her at once. She asks a newspaperman, "Did you get the press kit? It is full of information. You could even invent that you met me. Say, 'We were in a little room. She had the light behind her because her eyes fear the light. And we had tea and coffee.'"

This interview is invented; many of the questions are made up. Of the questions that are asked here, I did not ask them all, but the answers are always Varda's own. She was not interested in speaking to each reporter individually, and since her latest films, in particular, are more interested in the feeling of truth than the truth, there is no reason for me to argue with her method. I hope this interview conveys at least the feeling of the truth of speaking with Agnès Varda, if not the literal truth of the situation.
The feeling of truth is better than the truth! This is what Ben Lerner keeps saying, by which I mean: don't forget how much I love Ben Lerner.
-Also in untimely interviews I happened to read this week: Kathy Acker in BOMB: you MUST:
20. How often do you bathe? (circle one) Daily 5 4 3 2 1 times per week.

No one's allowed in my house.

21. Do you brush your teeth after every meal?
Fuck you.
-Here's a brief philosophical survey of lying. It includes the matter-of-factly passive-aggressive sentence, "One failing of much of the current work is that it is largely uninformed by the 2,000-plus years of writing on deception that has already been done by many of our greatest thinkers," which thankfully doesn't refer to the subject in question and thus is delightfully applicable to all current work.
-"A Modern History of Thirst"—the Awl, months ago—is also good.
-Oh, God! I almost forgot to link the Pitchfork interview with lovelorn Björk. READ IT!!!!!!!!!!
B: When I say that, it might come across that I'm incredibly wise. But it's the other way around. I'm fucked and I'm trying to talk myself into it, like, "Go, girl! You can do it!" It's me advising myself. It's not me knowing it all—not at all. It's just a certain route you just have to go; I went through it.
It's really hard for me to talk about it. It really is in the lyrics. I've never really done lyrics like this, because they're so teenage, so simple. I wrote them really quickly. But I also spent a long time on them to get them just right. It's so hard to talk about the subject matter; it's impossible—I'm sorry. [tears up] There's so many songs about [heartbreak] that exist this in the world, because music is somehow the perfect medium to express something like this. When I did the interviews about Biophilia, I could talk for four hours about tech and education and science and instruments and pendulums—all the things we did. This one, I couldn't put any of that stuff on top of it, because it has to be what it is. And I can't talk about it. It's not that I don't want to, I'm not trying to be difficult. It really is all in there.
January 22, 2015
Here is a random video of Yugoslavia that a tourist filmed on Kodachrome in 1961!
January 20, 2015
Very excited for several things forthcoming from New Directions, including early short stories from Rachel Kushner and Adventures in Immediate Irreality, which the White Review excerpted in its translation issue!:
I can picture myself as a small child wearing a nightshirt that comes down to my heels. I am weeping desperately, sitting on a doorstep that leads into a sun-drenched courtyard with an open gate and an empty square beyond, a hot, sad, noonday square with dogs sleeping on their stomachs and men stretched out in the shade of their vegetable stalls. The air is rife with the stench of rotten produce, and large purple flies are buzzing loudly in my vicinity, lighting on my hands to sip the tears that have fallen there, then circling frenetically in the dense, scorching light of the courtyard. I stand and urinate in the dust. I watch the earth avidly drink up the liquid. It leaves a dark spot, like the shadow of a non-existent object. I wipe my face with the nightshirt and lick the tears from the corner of my lips, savouring their salty flavour. I resume my seat on the threshold, feeling very unhappy: I have been spanked.
Psychosexual childhood memories are very trendy right now! Thanks Knausgaard.
January 19, 2015
Reading Outline by Rachel Cusk is like talking to your wise but ANNOYING friend who often does that thing: hinting very pointedly at deep, dark secrets and then refusing to tell you what they are or changing the subject to something possibly interesting but still not what you want to be talking about. It is simultaneously very boring and compelling, formally, especially, and not my favorite. There are great passages, though:
My argument with Angeliki [who's written a novel about a painter], he says, concerns her substitution of painting for writing, as if the two were interchangeable. The book is obviously about herself, he says, and yet she knows nothing at all about painting. In my experience painters are far less conventional than writers. Writers need to hide in bourgeois life like ticks need to hide in an animal's fur: the deeper they're buried the better. I don't believe in her painter, he says, making the children's packed lunches in her state-of-the-art German kitchen while fantasising about sex with a young muscled androgyne in a leather jacket.
January 16, 2015
Weekend Recommended Reading
-The next installment in NY Mag's series of horrifying interviews from which you can't look away: you've seen it, you've felt deeply unsettled by it, you've proclaimed its deeply unsettling nature to all of the people you gchat: "What It's Like to Date Your Dad"
-More in particular, vaguely scientific human situations: "Meet the man who spent 12 years trapped inside his body watching 'Barney' reruns"
-An interview with "the artist and astrologer who we will [t]here know as The Jeane Dixon Effect" at the New Inquiry, focusing on LOVE, the best of all topics, as well as about how traditional astrology is gender-normative:
Astrology is not trying to trap you. It's really more about holes, and all your ways out.
-Interview with Mark Danielewski at Bomb; haven't read it, don't know if it's good
-Interview with the Catalan writer Jaume Cabré at Guernica, about LANGUAGE; also haven't read it, also don't know if it's good!
January 14, 2015
In the January issue of Bookslut, Lightsey Darst writes about reading difficult works by women. Among them: Clarice Lispector with The Passion According to G. H., her book for those "whose souls are already formed."
(Clarice Lispector was translated for the very first time into my native language (Romanian) recently—last year. I keep my fingers crossed and hope this translation of Near To the Wild Heart will be the beginning of a cult—especially since she's promoted as "the great witch of Brazilian literature.")
Lispector's work is no longer a secret discovered by a few in the know, but it has yet to reach the mainstream recognition of the writers she's often compared to (Kafka, Virginia Woolf).
Critics have found Lispector difficult to pin down. "Unclassifiable", says Edmund White. "As though no one had ever written before", says Colm Tóibín. Comparisons are invoked with Proust, Kafka, Joyce and, for the introspection, with Virginia Woolf. For Hélène Cixous, she is the very epitome of "écriture féminine" with her assault on binary logic and patriarchal logocentrism. Other parallels may be drawn with Emil Cioran, Amelia Rosselli, or possibly Paul Celan—each of them writers damaged by the tragedies of the 1930s and 40s. All were noted for the unremitting bleakness of their vision, the embrace of ignorance, the questioning of language, the feeling (to quote Peter Hainsworth, reviewing Rosselli's Locomotrix in the TLS of June 29), "that sense is hovering at the edge of what can seem to make no sense at all". But in Lispector's case, each of these four books [Near to the Wild Heart, The Passion According to G.H., Agua Viva, A Breath of Life] ends by embracing a mysticism, part Catholic, part Jewish, that is also obscurely but rapturously cabalistic.

-Landeg White, "Unclassifiable Clarice Lispector" | Times Literary Supplement
In their praise of Clarice Lispector, most people have the rather off-putting tendency of leading with an emphasis on her looks. So does Benjamin Moser, the author of Why This World: A Biography of Clarice Lispector. Even the covers for the new translations published by New Directions and edited by Moser are designed so that together they form her face. In a way, this is more than just the average sexist obsession with the looks of female writers. Clarice Lispector's face is indeed entrancing. It's one of those faces that can inspire essays like Barthes's "The Face of Garbo" from his Mythologies.
"Her eyes," a friend of Clarice Lispector's wrote, "had the dull dazzle of the mystic." "I am a mystic," she told an interviewer. "I have no religion, because I don't like liturgy, ritual. A critic for Le Monde, in Paris, once said that I recalled Saint Teresa of Avila and St. John of the Cross – authors, incidentally, I never read. Alceu Amoroso Lima… I once called, asking to see him. He said: I know, you want to talk about God."

Such was the fascination of Clarice Lispector's mysterious figure, and so little known about her origins, that in her lifetime a whole body of legend sprang up around her. In this she resembled the Jewish saints of her homeland, the Hasidic zaddikim, "bearers of that irrational something," mythic figures in their own day, about whom an "overwhelming wealth of tales" indissolubly mix "triviality and profundity, traditional or borrowed ideas and true originality."

-Benjamin Moser, Why This World: A Biography of Clarice Lispector
For Bookslut, Jenny McPhee wrote that Moser's biography "struggles, and wonderfully fails, to bring us closer to the writer he describes as, 'weird, mysterious, and difficult, an unknowable mystical genius far above, and outside, the common run of humanity.'" She further discusses the writing of Lispector in the framework of "écriture feminine."
Rachel Kushner delved into the work of Lispector in her essay for Bookforum and tried to explain the myth surrounding the Brazilian writer.
I suspect the reason Lispector's philosophical fiction has inspired such dramatic devotion is that people feel she is talking to them, about the most basic but complex human experience: consciousness, the alienating strangeness of what it is to be alive. She attempts to capture what it is to think our existence as we are in it—in the "marvelous scandal," as Lispector puts it, of life. We are not a plain is, but an awareness of this is, which is to say totally cut off from the world by the human capacity to conceive our part in it.

Like Lacan, I blame language for this problem. Probably Lispector would too. But both of them, Lispector and Lacan, would agree it's our only recourse, and both called upon the capacities of language to an extreme degree, one building a set of psychoanalytic theories based on language, the other flexing language and punctuation in the interest of ephemeral and barely graspable truths, not because she was part of any experimental movement, but out of something more like solitary and desperate need. "This is not a message of ideas that I am transmitting to you," she declares in Água Viva, "but an instinctive ecstasy of whatever is hidden in nature and that I foretell." And elsewhere, "The next instant, do I make it? or does it make itself?"

-Rachel Kushner, "Lipstick Traces" | Bookforum
In her only TV interview, Lispector appears elusive as ever, giving answers that would be frustrating to any interviewer ("I don't remember."; "Sorry, I'm not going to answer.") (via the Paris Review):
January 13, 2015
LOOK WHAT I GOT!!!!!!!!!!!!!!!!
@a9ri makes a good point:
OMG how is this not at the top of every "Most Anticipated for 2015" list?
There is, tangentially, however, a "10 Must-Read Academic Books for 2015" list at Flavorwire, by which I think they mean "10 Must-Read Books Published by University Presses for 2015," which is exciting, although they missed Jessa's.
January 12, 2015
Today's American Reader Day in Lettres entry is a good one, and that is not always true of American Reader Day in Lettres entries, so I'm flagging it for you. You might have missed how perfectly Henry Miller describes leaving the reality of somewhere you've traveled/particularly Greece, unless you're like every other pseudo-intellectual swooner and have the book of letters (he's sending this to Anaïs Nin, obviously):
Two weeks at sea, and it seems as though a curtain had fallen over the recent past. Greece has fallen back into the well of experience. Something happened to me there, but what it was I can't formulate now. I am not on the high seas—I am in America already. America began at Piraeus, the moment I set foot on the boat. Greece is fading out rapidly, dying right before my eyes.
January 9, 2015
Weekend Recommended Reading
-No snark, I am sad. I have not read anything good about Charlie Hebdo, except possibly this sidestepping Freddie deBoer post, about sidestepping. Everyone is pre-emptive to the point of parody, or not particularly artfully avoiding live moral questions, "the ones that might lead us to a different place than the celebration of our own liberal righteousness." Max Read's explainer is informational, if not as historical as a Charlie Hebdo explainer should be. Here's an abrupt tonal shift.
-Marion Cotillard is astounding as a beautiful lower middle class French depressive with her lower middle class bra straps showing in Two Days, One Night; at one point she does not fall or wilt but spontaneously collapses to the floor, and you must watch her do it.
-I'm reading Zeno's Conscience/Confessions of Zeno, and it is great.
-Danielle Sherrod's interview with Galia Ackerman, the journalist who worked with FEMEN to write the book FEMEN, in the new issue of Bookslut is a frank and almost disturbingly unbiased-seeming conversation about the effects of the media on the group's activities:
The media everywhere look always for something new. So the girls were in a way obliged to go always further, to be more and more spectacular in order to continue to be newsmakers. A part of their radicalism can be explained this way. But they do not try to make themselves sexy. When a half-naked woman is entirely covered with graffiti, is there really a sex appeal?
Um, yes.
-Cool-named Naomi Skwarna has an essay on Lorrie Moore as a literary mother figure in Hazlitt, and it's pretty fucking on point at times:
More than any other writer, Lorrie Moore conjures the maternal to me. Earth Mother, Joni Mitchell-loving, dancing-on-the-beach-at-sunset-with-hair-in-your-eyes, half-price-Luna-Bar-don't-mind-if-I-do mother. A mother only becomes a mother when she has you—and in some ways, to read Lorrie Moore is to be reborn, if only as a person who has now read a Lorrie Moore story. They are stories that inform observations, joke algorithms, and personal syntax as much as any parent can.
January 8, 2015
And was this, we say, later, when it's over, really us? But it's impossible! How could that fool, that impossible actor, ever have been us? How could we have been that posturing clown? Who put that false laughter into our mouths? Who drew those insincere tears from our eyes? Who taught us all that artifice of suffering? We have been hiding all the time; the events, that once were so real, happened to other people, who resemble us, imitators using our name, registering in hotels we stayed at, declaiming verses we kept in private scrapbooks; but not us, surely not us, we wince thinking that it could ever have possibly been us.

And I suppose that she, too, in some obscure and difficult way, experienced, in spite of everything, the feeling over her own unreality. She, too, knew the words that came easily or fumblingly were never the true words; everything may have been for her, too, somehow suspect. And yet, by all the orthodoxy of kisses and desire, we were apparently in love; by all the signs, the jealousy, the possessiveness, the quick flush of passion, the need for each other, we were apparently in love. We looked as much like lovers as lovers can look; and if I insist now that somehow, somewhere, a lie of a kind existed, a pretense of a kind, that somewhere within us our most violent protestations echoed a bit ironically, and that, full fathoms five, another motive lay for all we did and all we said, it may be only that like a woman after child birth we can never restore for ourselves the reality of pain, it is impossible to believe that it was we who screamed so in the ward or clawed so at the bedsheets or such sweats were ever on our foreheads, and that too much feeling, finally, makes us experience a sensation of unreality as acute as never having felt at all.
--Alfred Hayes, In Love; ditch your failing relationship and spend date night reading this little masterpiece
January 7, 2015
There's a cool event tonight at McNally Jackson for those of you who have fallen to the tyranny of New York: Laura Kipnis talking to Adelle Waldman about men. I would go—know thy enemy, amirite?—but I have plans to gallivant elsewhere.
I read Men (Kipnis's newest essay collection, organized loosely by type) fairly recently and Nathaniel P. last spring, and while I find everyone who classified the latter as "too real" because "it really spoke to their experience" insufferably boring, I acknowledge that's part of the point, that it's a book about how insufferable the people who would like it are. They're going to make a great pairing, and probably some jokes.
January 6, 2015
This month's New Yorker fiction podcast is not grindingly nasal or strangely breathy but rather pleasantly British. Good job not being annoying, Joseph O'Neill! Double good job on picking a Muriel Spark story, because not only is she great in being deeply unsettling in her subtle evocations of resentment, bitterness, and other types of negativity, but she is also in the January issue of Bookslut! Though I'm a little confused about JP Poole's review of Spark's essay collection on the Brontës there, because Poole seems to take some kind of issue with Muriel Spark's best negative qualities. Surely nonfiction is where we get to evoke negativity less subtly?
[Spark] is not interested in perpetuating the mythology or romance of the Brontës, her goal is to capture the core of their characters, warts and all. Unfortunately, her tactics don't make for a pleasurable reading experience. She plays the role of detective more so than critic, and, based on her essays, seems remarkably assured that her conclusions regarding the Brontës solve the case. Charlotte is overly dramatic and a "bitter" complainer. Anne is kind but talentless and "morosely religious." And Emily is a sort of sexless celibate, "chilled with melancholy." As Boyd Tonkin writes in his introduction, "Spark may love the Brontës and their work, but that does not mean she likes them very much."
Sounds like a very pleasurable reading experience to me. For more on Spark and her "extensive shit list," read this LRB review of another one of her essay collections, The Golden Fleece.
January 5, 2015
Image: Aoife Duffin in Annie Ryan's adaptation of A Girl Is a Half-Formed Thing for the 2014 Dublin Theatre Festival.
It's a book included on a lot of Best Of 2014 lists (those that do not include it are obviously irrelevant): A Girl is a Half-Formed Thing by Eimear McBride. Charlotte Freeman reviews Girl for Bookslut: "an odd and dark book, a headlong rush through a painful and damp and unredeemed short life, a life narrated with such energy and fervor that the very structure of the sentence, of grammar and paragraph must be shoved out of the way in order for this voice to emerge."
I'll make use of the "not a native speaker" defense for the rather embarrassing, puzzling readerly state I found myself in when the first lines of Girl raised the question: how am I supposed to read this? And suddenly it was clear: the answer was in Billie Whitelaw's interpretation of Beckett's Not I. Or a more straightforward answer: just listen to McBride herself reading from Girl.
Whenever I come across a book like A Girl is a Half-Formed Thing—a rare thing indeed—my first concern is that no publisher is going to touch it. Or worse: that the smart translators will stay away from it while the one brave enough to tackle such a difficult translation will butcher the entire book. It's no wonder reviewers and interviewers have fixated so much on the story of getting Girl published. It's one those great books that veered too close to remaining in a drawer while others that should have stayed there got published all too easily. The White Review interview focuses on the novel's incubation. On form:
THE WHITE REVIEW Your spare, highly focused approach puts me in mind of Robert Bresson in particular, an austere Catholic filmmaker.

EIMEAR MCBRIDE
I wouldn't say I particularly align myself with Bresson's aesthetic and I don't think it could be argued that my work is comparably austere, but the underlying aim of stripping away layers of artifice is one I identify with, not accepting the accepted impurities of form. That may be about the unshieldable nature of the Catholic conscience but I doubt it. Irish Catholicism is all about accepting impurities of form.

THE WHITE REVIEW
Impurities of form? Is purity always something to aim for? And to what extent does purity mean 'less' rather than 'more'?

EIMEAR MCBRIDE
I suppose the impurity in this instance refers to traditionally accepted drawbacks in any given form. For Bresson, one of those was the theatrical style of acting expected in films at the time. He dealt with it by stripping the actor out, almost completely, and the effect is powerful. So, yes, I do think purity is something to aim for and I can't think of an instance when it means more rather than less.

-Eimear McBride interviewed by David Collard, Interview with Eimear McBride | the White Review
This conversation at the 2014 Sydney Writers' Festival covers pretty much the same ground as the White Review interview, but it's worth listening just for the book excerpts that McBride reads.
McBride's biggest influence is Joyce, and here she pays tribute to his Dubliners.
Speaking of paying tribute, a reminder that McBride has contributed to Spolia's Henry James tribute:
First you are, she thinks. First. And then. Maybe fall down through. Dress slide mirror lens until sweet-mouthed go out into the world. Sweet and offer foam.

Nature pin shifts rain through the air. Lead street of lead city, she makes in there-rapped down hair mapping worlds on her skin. Coffee? Please. Milk? Please again. Quick working versions of her lateness for him. Thanks and. Hot! Hand hot ascend.

Hot in his hand so. Hello. Nice to meet have a seat. Am I late? Not, no. Plump in his proffered -sinus chubby with cigs- low flat seat ahead.

Do you mind if I? No, not a bit. Click and turn. Dictaphone. Can I say at the outset that I think what you've done is not like anything else. Thanks. But grilled flesh, she thinks she can smell it and it soon might be her own.

-Eimear McBride, "After 'The Private Life'" | Spolia
[Ed. note: I also loved it.]
January 2, 2015
Weekend Recommended Reading
I am hungover, so really the only thing I can think to tell you to read ("read," she says) is this old Tumblr, which I discovered because a stroke of pure genius spurred me to Google "writers and cats photos." I don't really like cats, by which I mean: they're OK, sometimes indeed delightful, but still just fucking cats, and you shouldn't let taking countless pictures of them distract you from ACTUAL INTELLECTUAL AND/OR POLITICAL CONCERNS. Nevertheless, there is pleasure in seeing ACTUAL INTELLECTUALS with their feline friends, probably because of the earned contrast. And the captions, especially the earlier ones, are the line-straddling kind of bizarre that makes you wonder whether they are genius or stupid. Repetition of "kitty" very funny.
December 31, 2014
Mr. Farebrother was aware that Lydgate was a proud man, but having very little corresponding fibre in himself, and perhaps too little care about personal dignity, except the dignity of not being mean or foolish, he could hardly allow enough for the way in which Lydgate shrank, as from a burn, from the utterance of any word about his private affairs. And soon after that conversation at Mr. Toller's, the vicar learned something which made him watch the more eagerly for an opportunity of indirectly letting Lydgate know that if he wanted to open himself about any difficulty there was a friendly ear ready.

The opportunity came at Mr. Vincy's, where, on New Year's Day, there was a party, to which Mr. Farebrother was irresistibly invited, on the plea that he must not forsake his old friends on the first new year of his being a greater man, and rector as well as vicar. And this party was thoroughly friendly: all the ladies of the Farebrother family were present; the Vincy children all dined at the table, and Fred had persuaded his mother that if she did not invite Mary Garth, the Farebrothers would regard it as a slight to themselve, Mary being their particular friend. Mary came, and Fred was in high spirits, though his enjoyment was of a checkered kind—triumph that his mother should see Mary's importance with the chief personages in the party being much streaked with jealousy when Mr. Farebrother sat down by her. Fred used to be much more easy about his own accomplishments in the days when he had not begun to dread being "bowled out by Farebrother," and this terror was still before him. VMrs. Vincy, in her fullest matronly bloom, looked at Mary's little figure, rough wavy hair, and visage quite without lilies and rose, and wondered; trying unsuccessfully to fancy herself caring about Mary's appearance in wedding clothes, or feeling complacency in grandchildren who would "feature" the Garths. However, the party was a merry one, and Mary was particularly bright; being glad, for Fred's sake, that his friends were getting kinder to her, and being also quite willing that they should see how much she was valued by others whom they must admit to be judges.

Mr. Farebrother noticed that Lydgate seemed bored, and that Mr. Vincy spoke as little as possible to his son-in-law. Rosamond was perfectly graceful and calm, and only a subtle observation such as the vicar had not been roused to bestow on her would have perceived the total absence of that interest in her husband's presence which a loving wife is sure to betray, even if etiquette keeps her aloof from him. When Lydgate was taking part in the conversation, she never looked toward him any more than if she had been a sculptured Psyche modeled to look another way: and when, after being called out for an hour or two, he re-entered the room, she seemed unconscious of the fact, which eighteen months before would have had the effect of a numeral before ciphers. In reality, however, she was intensely aware of Lydgate's voice and movements; and her pretty good-tempered air of unconsciousness was a studied negation by which she satisfied her inward opposition to him without compromise of propriety.
--The Middlemarch gang wishes you a New Year in which you never have to compromise your propriety in efforts to satisfy your inward oppositions.
December 30, 2014
Image: "L'Indifferent" (1717) by Jean-Antoine Watteau.
I have been struggling to envision my end-of-year CONTENT STRATEGY because of the pressure to holiday theme; I am (I think, though it's hard to tell because SUBJECTIVITY IS A BOBBING RAFT ON THE RIVER OF TIME) even more anxious than usual about WHAT TO BLOG ABOUT because I feel whatever I blog about must be related somehow to the season, which is thank-God-ending on the day after tomorrow so that we may all get back to hating normal things about our lives instead of hating abnormal ones. There are two ways one can go with the New Year's content, forwards or backwards, and neither is appealing, the light up ahead shining a little painfully brightly, the darkness behind being such because my life notes are sporadic and indecipherable and interspersed with elaborate code words for passwords to websites I can't remember, at best. A friend asked me if I "did" resolutions or "believed" in them, and I said I neither disbelieved in them nor did them because the New Year is arbitrary and besides I lived my life always resolving to "be great," "make enough money," "not embarrass myself in front of professional contacts," "never, if I achieve any of these things, espouse that insecure self-satisfaction that leads people to detail their weekly bulk preparation of semi-liquid foodstuffs to promote health and cost consciousness, 'First, I get a can of chickpeas, and then I drain them but keep the juice in a separate—'" etc. This is a strategy that allows me to disappoint myself more than if I actually said I was going to, I don't know, read 1.5-2 books a week or write not-blog stuff for at least one hour per day (obviously) or reply to emails at time of receipt instead of 18 days later. (The implication being that these are all things I would like to do and would resolve to do if I were more convinced of my cold, candy-eating winter self's ability to do anything but complain and eat candy.) (Emily Gould's here is also something I've thought about.) Anyway, the point is I don't want to go either way, backwards or forwards, thinking-wise, but I also don't want to stay here. Luckily, SUBJECTIVITY IS A BOBBING RAFT ON THE RIVER OF TIME, and we are very close to January, whose theme I designated last year as FEMALE SEXUAL AWAKENING MONTH, and the content for that can go in just so many more DIRECTIONS.
Anyway, in sum: YOU HAVE A BIT MORE THAN 24 HOURS TO SUBMIT TO THE SPOLIA NEMESIS ISSUE. And Jessa is actually talking about books over at the Spolia blog, too.